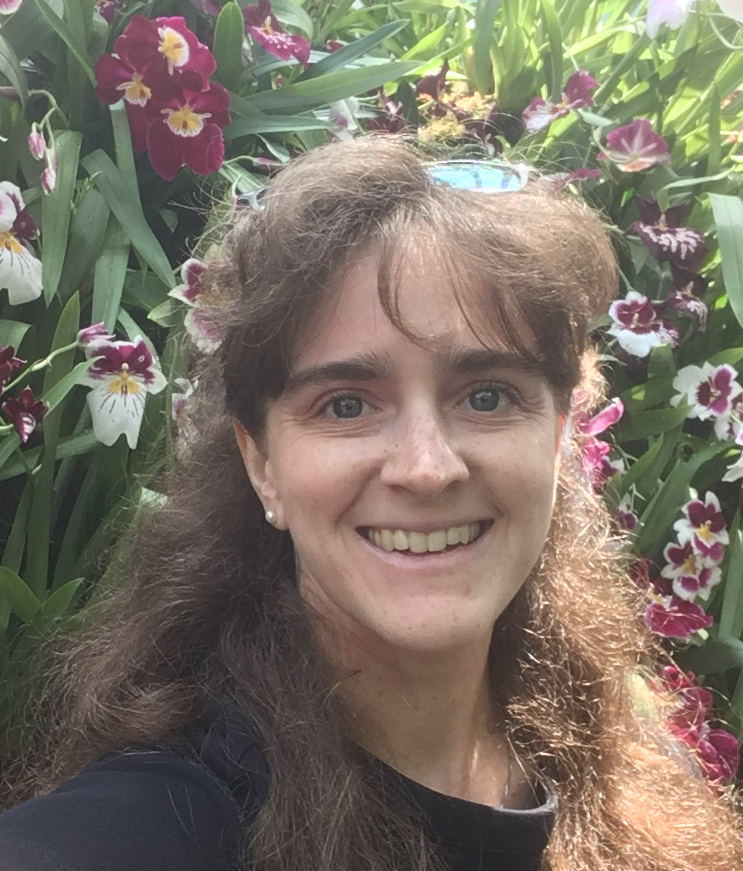 Hartzell, Christine M.
Associate Professor

Aerospace Engineering

3178 Glenn L. Martin Hall, Building 088

EDUCATION
Ph.D. Aerospace Engineering Sciences, University of Colorado at Boulder, 2012
B.S. Aerospace Engineering, Georgia Institute of Technology, 2008

 
BACKGROUND
Christine Hartzell received her Ph.D. in Aerospace Engineering Sciences from the University of Colorado at Boulder in 2012. Her thesis topic was electrostatic dust motion near the surface of asteroids and the Moon. After completing her Ph.D., she was a Postdoctoral Fellow with the Keck Institute for Space Studies at the California Institute of Technology, where she studied granular media. She received her B.S. in Aerospace Engineering from the Georgia Institute of Technology in 2008. Her research focuses on dust motion on airless bodies for the purpose of understanding the evolution of these bodies and improving the design of spacecraft to explore them.
HONORS AND AWARDS
NASA Planetary Science Division Early Career Award
Asteroid 9319 named "Hartzell" in recognition of contributions to asteroid science
Keck Institute for Space Studies Postdoctoral Fellowship
NASA Earth and Space Science Fellowship
Amelia Earhart Fellowship
PROFESSIONAL MEMBERSHIPS
American Institute of Aeronautics and Astronautics (AIAA)
American Astronautical Society (AAS) Division for Planetary Science (DPS)
American Geophysical Union (AGU)
Planetary science
Orbital mechanics
Plasma physics
Granular mechanics
Spacecraft design
ENAE 404: Space Flight Dynamics

ENAE 601: Astrodynamics
SELECT REFEREED PUBLICATIONS
A. Truitt and C. Hartzell, "3D Kadomtsev-Petviashvili Damped Forced Ion Acoustic Solitary Waves from Orbital Debris", J. of Spacecraft and Rockets, 2020, https://doi.org/10.2514/1.A34805.
D.S. Lauretta, C.W. Hergenrother, C.M. Hartzell (author #27 of 58) et al. "Episodes of Particle Ejection from the Surface of the Active Asteroid (101955) Bennu", Science. 2019. Vol 366, eaay3544. https://doi.org/10.1126/science.aay3544
D. Carter and C. Hartzell "Effect of Mixture Properties on Size-Dependent Charging of Same-Material Dielectric Grains", J. Electrostatics. 2020. Vol 107, 103475, https://doi.org/10.1016/j.elstat.2020.103475.
C.M. Hartzell, "Dynamics of 2D Electrostatic Dust Levitation at Asteroids", Icarus. 2019. Vol 333, pp. 234-242. https://doi.org/10.1016/j.icarus.2019.05.013
Hartzell, X. Wang, D. Scheeres, M. Horanyi. "Experimental Demonstration of the Role of Cohesion in Electrostatic Dust Lofting" Geophysical Research Letters. 2013. Vol 40, doi: 10.1002/grl.50230.
Hartzell, D. Scheeres. "Dynamics of Levitating Dust Particles Near Asteroids and the Moon" Journal of Geophysical Research. 2013. Vol 118, pp 116-125.