Senior Colby Merrill Wins SSPI Conference Award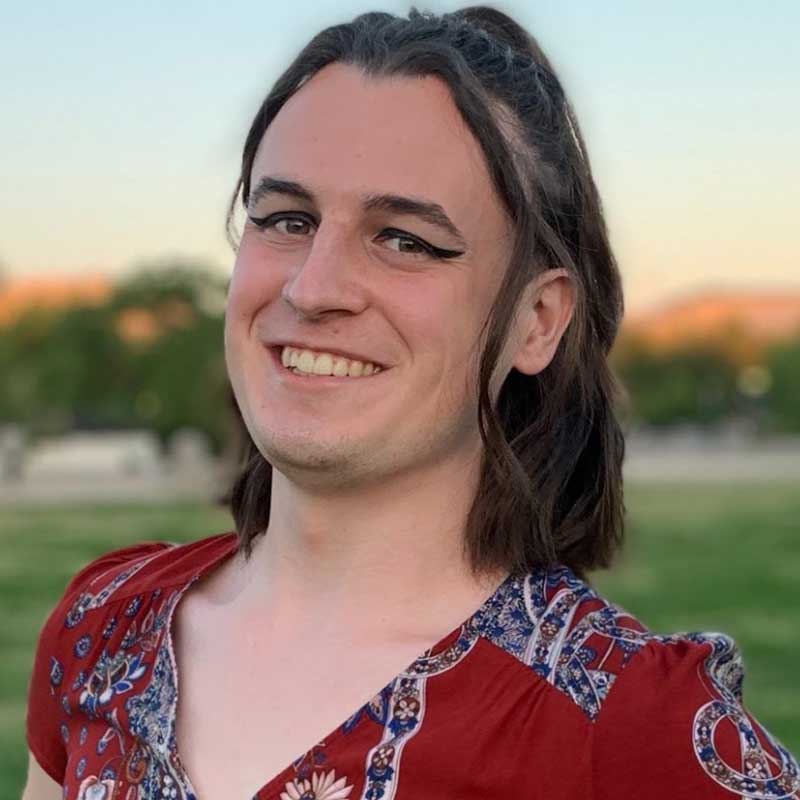 Department of Aerospace Engineering senior Colby Merrill received the "Most Innovative and Original Design" Award at the 2022 Space and Satellite Professional International (SSPI) Mid-Atlantic Chapter student research competition.
Merrill's winning presentation, "Experimental Results of Novel Gecko Skin-Inspired Lunar Dust Mitigation Technology," explored the use of a "gecko skin" adhesive roller that could remove over 98% of the lunar dust simulant from flat surfaces and spacesuit material at 1 atm.
Lunar dust posed significant challenges to previous lunar missions, and mitigating it is required for the success of future missions. AS part of their research, Merrill experimented with wrapping gecko-skin adhesive, a grippy elastomer, around a household lint roller to provide a method for removing dust from surfaces with limited consumables and power.
Each spring, the SSPI Mid-Atlantic chapter hosts a student prize competition where graduate and undergraduate engineering students present their projects to a panel of industry experts who evaluate the students' projects via Q&A, scoring them on technical, presentation and other criteria to determine the winners in three different categories.
Of this year's finalists, Merrill was the only solo undergraduate researcher who presented their research. All other finalists were Ph.D. students, groups of Ph.D. students or capstone teams led by a professor.
Merrill has worked as an intern at Axcelis Technologies, where they created and implemented a novel efficiency-tracking model with the goal of increasing productivity, and since February in 2021, worked with Associate Professor Christine Hartzell in the Planetary Surfaces and Spacecraft Lab. In Hartzell's lab, their research focuses on remediating the effects of regolith—space dust and loose debris—while astronauts are on lunar missions.
Merrill was a 2021 AEROS program participant and is a member of both the University of Maryland chapter of the American Institute of Aeronautics and Astronautics (AIAA) and the National Society of Collegiate Scholars. In addition, Merrill is active in a variety of organizations including Black Terps Matter, Preventing Sexual Assault, Alternative Breaks, oSTEM, the Balloon Payload Program, Women in Aeronautics and Astronautics and the International Society of Non-Binary Scientists.
Merrill graduates this spring and will be attending Cornell University next year as part of the Aerospace Engineering Ph.D. program.
Published May 12, 2022