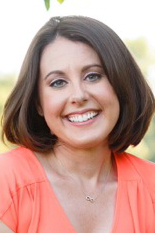 Stacy Sidle
President, GSAC
Past Education: B.S. ('04) Physics, Rhodes College; M.A. ('06) Physics, University of Texas at Austin
Adviser: Dr. Inderjit Chopra
Lab: Alfred Gessow Rotorcraft Center
E-mail: stacy.sidle@gmail.com
 
Originally from Memphis, TN, Stacy received her B.S. degree in physics from Rhodes College in Memphis. After receiving an M.A. degree in physics from the University of Texas at Austin, she took a break from being a student to teach high school math. As fun as that was, she decided she really missed being a grad student and moved with her dog and soon-to-be husband to Maryland to study helicopters. She's currently working on coupling engine and airframe models to understand the factors affecting the transmission of helicopter rotor vibratory loads to the engine.