UMD's Chopra: A Driving Force in Rotorcraft Engineering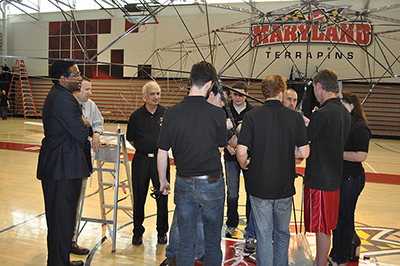 To say that Inderjit Chopra, Distinguished University Professor at the University of Maryland (UMD) has had a transformative impact on rotorcraft engineering would be something of an understatement. Through his research and experimentation, and just as importantly through his decades of teaching and mentorship, his influence has been seminal.
Honoring his outsized contribution, the American Institute of Aeronautics and Astronautics (AIAA) announced this month that Chopra has been selected to receive the 2023 Walter J. and Angeline H. Crichlow Trust Prize, one of the most prestigious awards in the field. It will be presented to Chopra at the 2023 AIAA SciTech Forum in January.
Alison B. Flatau, chair of aerospace engineering at UMD, welcomed news of the recognition. "Inder is a valued colleague and has had a full and distinguished career," she said. "He has had a tremendous impact on both the department and the Alfred Gessow Rotorcraft Center (AGRC), and is highly deserving of this recognition for his contributions to our profession and our students."
As director of the Alfred Gessow Rotorcraft Center, one of only three rotorcraft Centers of Excellence in the nation–the others being at Georgia Tech and Penn State–Chopra supervises the training and education of approximately 50 graduate students, as well as 30-40 undergraduates each year.
His direct graduate advising resulted in 61 Ph.D. and 125 M.S. degrees, with many of his students having gone on to key positions in the rotorcraft industry, academia, and federal labs.
"Dr. Chopra has mentored many generations of scholars as well as faculty worldwide, and together with Dr. Gessow built the rotorcraft Center as it stands today," said fellow UMD faculty member Anubhav Datta, who earned his doctoral degree at Maryland, studying under Chopra. "His students have built their own centers and major rotorcraft programs in at least five other US universities—some of whom are our major competitors today—and many others internationally."
Among them is Edward Smith, director of the Vertical Lift Research Center of Excellence at Penn State, who earned his doctorate at UMD in 1992. "By any measure, Professor Chopra stands out in every category of what a faculty member is expected and encouraged to do – research, teaching, and service," Smith said. "You cannot attend a single meeting or conference without encountering numerous students who benefitted from Prof. Chopra's positive impact in each of these key areas. He is beloved and respected by generations of Rotorcraft Center graduate students at the University of Maryland."
Chopra "set high standards for us, helped us in so many ways, during our education and throughout our careers, and always led by example," he said. "We are thrilled that AIAA has honored Prof. Chopra's contributions with the prestigious Chrichlow Award."
"I believe that Dr. Chopra's legacy is the many students that he has mentored over the years that have gone on to very highly successful careers in academia, government and industry," said James Baeder, Samuel P. Langley Professor of Aerospace Engineering at UMD. "As such his former students are very loyal to Inder; many of them have then sent their own children to attend Maryland."
Over the years, Chopra and his students have racked up history-making achievements, notably the Gamera human-powered helicopter, which broke world records in 2013. More recently, he supervised a student team that succeeded–centuries after the idea was first proposed–in designing an aerial screw based on the designs of Leonardo da Vinci.
"By any measure, Professor Chopra stands out in every category of what a faculty member is expected and encouraged to do – research, teaching, and service. You cannot attend a single meeting or conference without encountering numerous students who benefitted from Prof. Chopra's positive impact in each of these key areas."
Lauded as he has been for his mentorship, Chopra is also known in the field as an exemplary researcher, scholar, writer, and editor, with 250 journal papers and 440 conference papers to his credit, as well as two influential books–one on smart structures, and the other on human-powered rotorcraft flight. He has served as associate editor of several leading journals in the field, including his current associate editorship of the AIAA Journal of Aircraft. Over the course of a career now spanning half a century, he has applied himself to fundamental problems related to aeromechanics of helicopters including advanced designs, aeroelastic stability, active vibration control, composite blades, smart structures, micro air vehicles and delivery drones, and comprehensive analysis.
He has also contributed greatly to the international reputation of UMD's A. James Clark School of Engineering and its aerospace engineering department in particular, his colleagues noted.
"The high regard with which our Aerospace Department is viewed world-wide is in large part due to him and his Center," Datta said. "Baeder concurs, noting that Chopra has been a "tireless promoter of the Clark School of Engineering, the Aerospace Department and the Alfred Gessow Rotorcraft Center."
UMD President Darryll Pines, who began his UMD career as an aerospace engineering processor, teaching and conducting research together with Chopra, noted the breadth and depth of his colleague's legacy. "He has made significant contributions toward future designs and systems. His graduates are everywhere throughout industry, government, and academia," Pines said. "He has a lifelong legacy of impact to the field that will last for generations to come!"
Noted Datta: "This year AIAA has recognized two of the living legends of rotorcraft—Dr. Wayne Johnson of NASA Ames, with the Guggenheim Medal, and now Dr. Inder Chopra, with this award. I, like many others world-wide, feel fortunate to have been mentored by both."
About Professor Chopra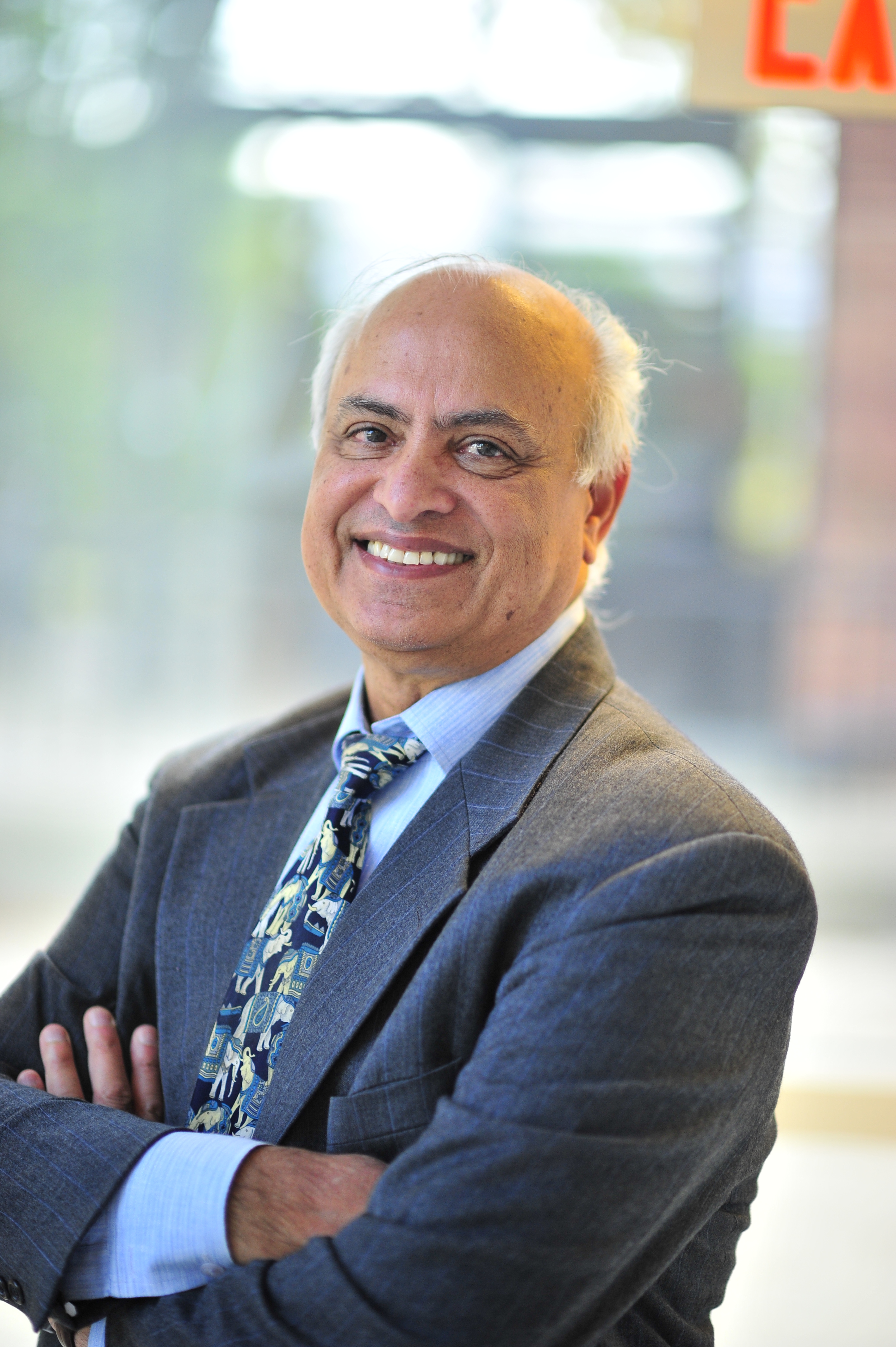 Dr. Inderjit Chopra is Alfred Gessow Professor of Aerospace Engineering at UMD and a Distinguished University Professor. He received his Doctor of Science in Aeronautics and Astronautics from MIT in 1977. At MIT, he worked on aeromechanics of wind turbines.
In 1977, he joined the NASA Ames/Stanford University Joint Institute of Aeronautics & Acoustics, where he worked for four years on the development of analysis and testing of advanced helicopter rotor systems.
He was awarded the 2002 AIAA Structures, Structural Dynamics, and Materials Award, 2002 AHS Grover E. Bell Award, 2001 ASME Adaptive Structures and Material Systems Prize, 2004 SPIE Smart Structures & Materials Lifetime Achievement Award, 2008 Indian Institute of Science Centenary Distinguished Alumni Award, 2009 AHS Alexander Klemin Award, 2012 AHS Igor Sikorsky International Trophy, 2016 ASME Spirit of St. Louis Aviation Medal, and 2018 AHS Nikolsky Honorary Lectureship.
He has been a member of the Army Science Board (1997–2002, 2019–present), NASA (NRC) Aeronautics and Space Engineering Board (2007–2012) and NASA (NRC) Research and Technology Roundtable Board (2011–2015).
Chopra is a Fellow of AIAA, a Fellow of VFS (the Vertical Flight Society, formerly the AHS/American Helicopter Society), a Fellow of ASME, and an Honorary Fellow of AHS.
Published December 20, 2022