Space, Wide Open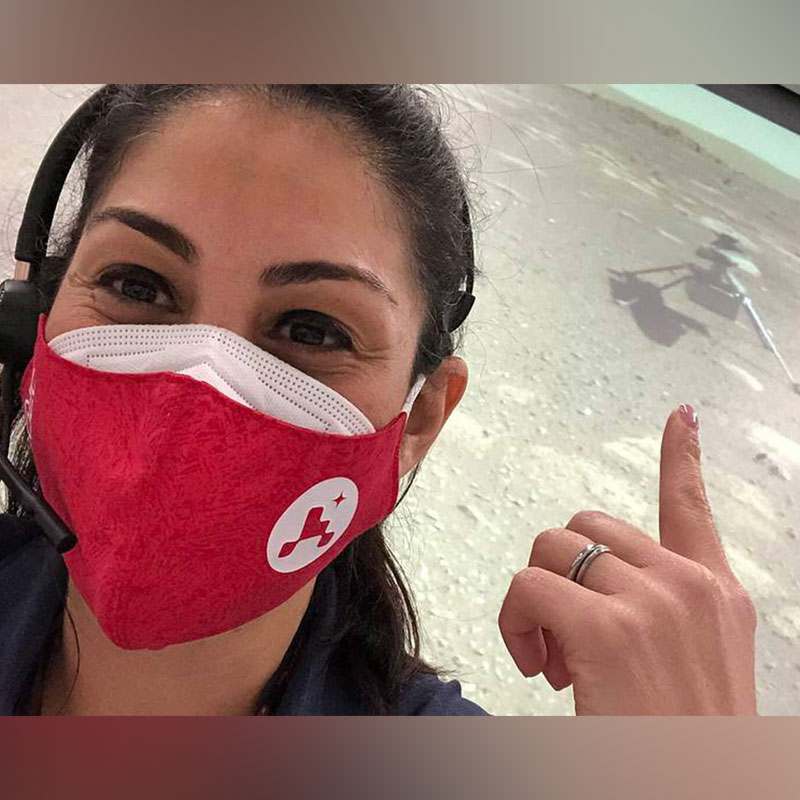 When Diana Trujillo '07 immigrated to the United States from Colombia at age 17, a stumbling grasp of English didn't shake her sky-high ambitions to join NASA. She delved into the language to prepare for college while working full time to pay for her studies.

It took nearly a decade of hurdling countless obstacles, but Trujillo made it happen: Today she's an engineer at NASA's Jet Propulsion Laboratory who has helped lead rover missions on Mars.

"If you want to achieve the big dreams—to really live on another planet—this is not going to be done by one country or city," she said. "It takes everyone to do that, because we explore as planet Earth, together."

Trujillo will be honored for her contributions to solar system exploration along with two fellow Latina engineers from the Mars Perseverance rover team on this evening's PBS broadcast of the 34th Annual Hispanic Heritage Awards.
Diana Trujillo gives presentation

The STEM awards to Trujillo, Christina Hernandez and Clara O'Farrell "highlight their remarkable journeys not just on Earth but beyond," said Jose Antonio Tijerino, president and CEO of the Hispanic Heritage Foundation, which produces the event. "As leaders in the STEM space, these inspirational Latinas demonstrate the great vision and value proposition our community presents America. These engineers also represent role models for aspiring Latinx engineers in expanding human knowledge and scientific discovery."

Trujillo was a senior studying engineering at the University of Florida when UMD alum Brian Roberts M.S. '99, now deputy director of the Exploration and In-Space Services Projects Division at NASA Goddard Space Flight Center, advised her to enroll in the University of Maryland. She transferred to the A. James Clark School of Engineering, where she gained valuable experience and participated in the NASA Academy training program at nearby Goddard.

Her best friend at UMD, Tiffany Russell Lockett '08—today a NASA engineer working on the Mars Ascent Vehicle at Marshall Space Flight Center in Alabama—attended the academy program as well. Lockett, who is Black, said she and Trujillo became accustomed to at times being the only women of color in the room.

Trujillo has worked a range of missions leading up to her current position as technical group supervisor for sequence planning and execution, as well as a tactical mission lead, for Perseverance, which arrived on Mars early this year to seek signs of ancient life.

What does her long title mean?

"She's trying to be modest, but mission lead means you are the top leadership during the tactical shifts making decisions for commanding and analyzing—so the robot arm, the driving, everything the vehicle does," Lockett said.

Trujillo also launched #JuntosPerseveramos, meaning "together we persevere," NASA's first Spanish-language live broadcast of a major space mission milestone, which attracted millions of viewers around the world.

Trujillo said she hopes young people in Latinx and other communities of color see her and colleagues receiving awards on PBS tonight not as outstanding oddities, but as fellow community members.

"A lot of times, it's about showing kids there are people like them doing the job they want to do and that they can do it too," she said. "Our community ought to be celebrated for the wonderful things that we have done, and the message is that everybody can join in. We can do this together."

This story originally appeared in Maryland Today.
Published October 8, 2021