A Maryland Built Lifetime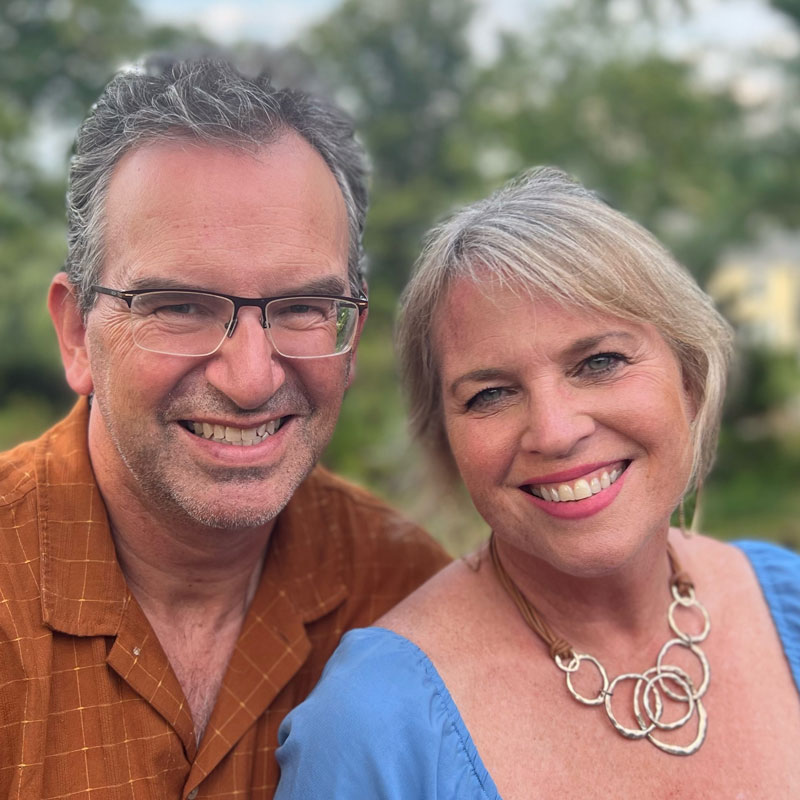 University of Maryland alumni Chris Van Buiten ('89, aerospace engineering) and his wife Patricia ('88, recreation therapy) built more than successful careers from their education at Maryland, they built the foundation of their family and fostered a legacy of Maryland pride.
Fascinated by helicopters from a young age, and the son of an aerospace engineer at the Martin Company, Chris' decision to come to Maryland was an easy one.
"It was amazing that one of the three rotorcraft centers of excellence, the Alfred Gessow Rotorcraft Center, with a rotorcraft focused program, was right there at the University of Maryland!" said Chris, who grew up in Columbia, Md.
However, while choosing where to go was easy, paying for tuition was not, and Chris added that neither he nor Tricia came from families where paying for college was easy, so when he secured a Glenn L. Martin Scholarship, it really secured his place at Maryland and enabled him to pursue his passion.
"I came from a second-generation immigrant family," explained Tricia. "And while they worked hard and were successful, they didn't have the opportunity of a college education, and it wasn't something they expected us to do. [But when I got into Maryland] my father was so proud to have a child going to a school like the University of Maryland, the family pride was huge for a number of reasons."
We're excited to start this scholarship to help the next generation. There's a huge spectrum of opportunities in the field that wasn't available when I started. Let them work on passenger helicopters for Mars. Wouldn't that be neat! And wouldn't it be great, if thirty years from now, someone who enjoyed a scholarship, came back and told a similar story as ours
After graduation Tricia received a job opportunity at Walter Reed Army Medical Center, thanks in part to an internship she secured as a UMD student. She went on to work fifteen years as a primary mental health clinician specializing in individual, family and adolescent counseling. Now she enjoys work both as a published author and a certified life coach.
Chris secured his dream job at Sikorsky, a Lockheed Martin Company, where he has worked for more than thirty years pursuing his love of rotorcraft. He is currently the Vice President of Technology and Innovation and still playing key roles in advancing next-generation technology, like the recently developed Defiant X, a cutting-edge X2 Technology helicopter aimed at replacing the Blackhawk.
They both credit their time at Maryland for helping them not only enjoy successful careers, but for their family. The two met early in their college career and spent their Maryland years together tail-gating, building friendships and creating memories to last a lifetime. They went on to get married, and raised three daughters, one of whom also graduated from Maryland.
"It's incredible to reflect on how influential Maryland was on us, both professionally and personally. Those four years at Maryland created a lifetime of value that cascaded through our whole family," added Tricia. "That's part of the motivation behind this scholarship that we are so excited about. If we can help some other kids go to Maryland, and receive that experience, that is a heck of a gift! And, just maybe, they'll even be lucky enough to meet their soulmate there."
That legacy of impact is why it is so important to the Van Buitens to support future students who might not otherwise have the means to pursue their dreams. So, through the Clark Challenge for the Maryland Promise Program, they have established the Christopher and Patricia Van Buiten Maryland Promise Scholarship which will support need-based scholarships for engineering students from the local region.
"We're excited to start this scholarship to help the next generation. There's a huge spectrum of opportunities in the field that wasn't available when I started. Let them work on passenger helicopters for Mars. Wouldn't that be neat!" said Chris, adding that, "And wouldn't it be great, if thirty years from now, someone who enjoyed a scholarship, came back and told a similar story as ours."
Published October 5, 2022