Alumna Rose Weinstein Receives NASA Early Career Achievement Medal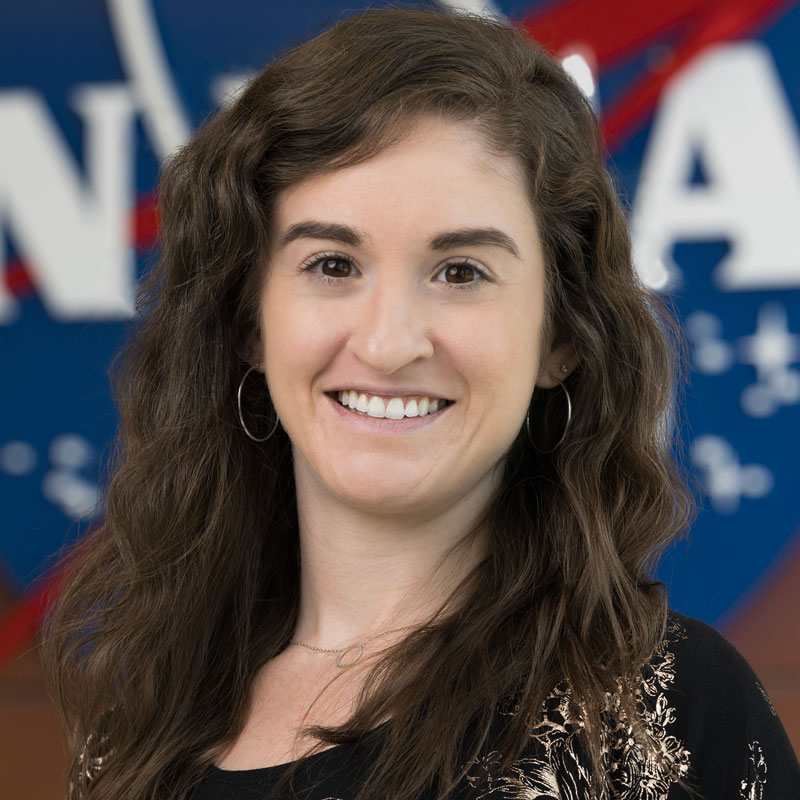 Department of Aerospace Engineering alumna Rose Weinstein ('16, M.S. '18, Ph.D. '21) was recently recognized by NASA with an Early Career Achievement Medal for her exceptional early-career achievements in support of NASA Langley's flight vehicle dynamics research and digital transformation activities. She is currently a Research Aerospace Engineer based at the NASA Langley Research Center in Hampton, Virginia.
Weinstein began her research career freshman year at Maryland working in Professor Alison Flatau's Aerosmart Lab on active flow control. She went on to join the NASA Pathways program in 2017, working with the Flight Dynamics Branch on the Learn-to-Fly activity while pursuing graduate work at Maryland. With the support of a National Science Foundation Graduate Research Fellowship, she completed her M.S. and Ph.D. working with Professor James Hubbard in the Morpheus Lab. Outside of academics and research, Weinstein was the founding vice president of the department's Women in Aeronautics and Astronautics (WIAA) student organization.
Currently, her research includes wind tunnel testing and flight testing for a variety of different air vehicles to develop aerodynamic models and advance system identification methodologies.
NASA activities that Weinstein is involved with include: characterizing the aerodynamics of the Mars Sample Return Earth Entry System (MSR EES) aeroshell for safe containment of samples back to Earth; developing an aerodynamic database for the Dragonfly aeroshell to safely deliver a multi-rotor vehicle to explore the building blocks of life on Titan, Saturn's largest moon; and understanding the aero-propulsive effects of distributed electric propulsion along a wing for NASA's sustainable Subsonic Single Aft Engine (SUSAN) Electrofan concept aircraft.
Beyond these projects, Weinstein is "proactively leaning into digital and cultural transformation activities to support Langley's adaptability, agility, and success in future missions, needs, and environments."
The prestigious NASA Early Career Achievement Medal is awarded to any government employee for unusual and significant performance during the first 10 years of an individual's early career (i.e., entry-level professional in a scientific, engineering, administrative, professional, or technical position) in support of the agency.
Published October 3, 2023