Celebrating Women in Aerospace Engineering: Pauline Annen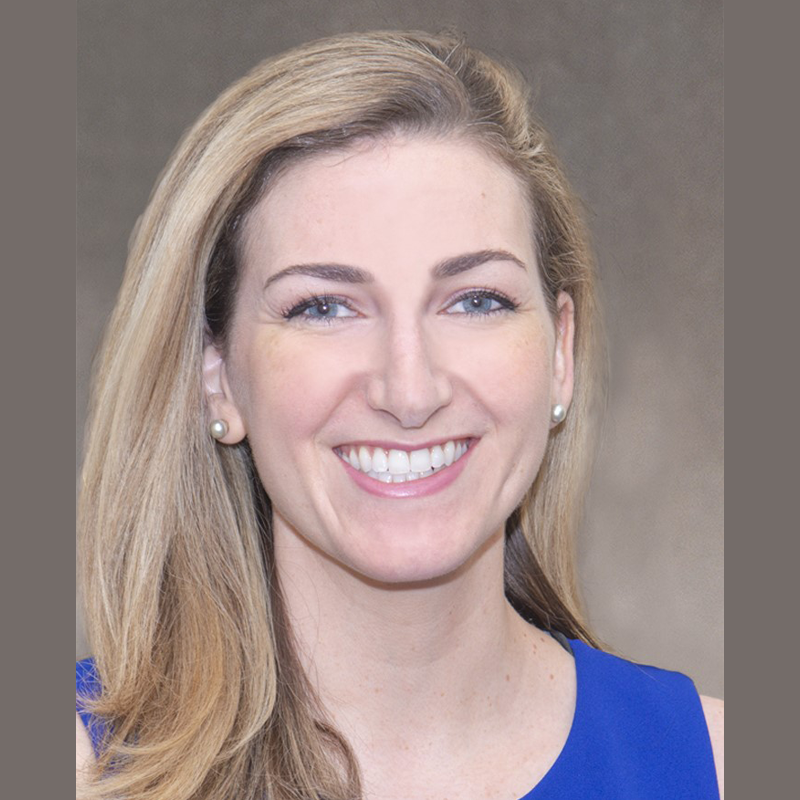 In celebration of Women's History Month, the Department of Aerospace Engineering is highlighting some of our talented and diverse alumni and faculty through a series of stories, and Q&As, sharing their journeys and their advice for aspiring aerospace engineers.
Pauline Annen (M.S., '12), born Pauline Parent, has created a life in the skies. Originally from Tours, France, she has spent most of her life in the United States, to include her studies. She obtained her B.S. in Aeronautical Science from Embry Riddle Aeronautical University in Prescott, Arizona in 2007, where she met her husband and started her professional career as a King-Air C90GT and Conquest II corporate pilot.
In 2012, she graduated from the University of Maryland, College Park with an M.S. in Aerospace Engineering, and then went on to join The Boeing Company in Ridley Park, Penn. as a Structural Engineer on the V22/Osprey Program.
In an attempt to get closer to her passion in corporate aviation, she joined her current company, Dassault Falcon Jet—based in Wilmington, Delaware—in 2014, as a Structural Project Manager and Engineering Laison. After two years, she was asked to join the newly created team of Pilot Operational Support based outside New York City at Teterboro Airport in N.J. On this team, she obtained Pilot-in-Command FAA Type ratings on the Falcon 2000EX EASy and Falcon 7X aircraft.
She is now responsible for the team and department as Director, Pilot Operational Support, and leads the operational support for all Falcon Aircraft based in the Americas. She is also the proud mom of a toddler girl, who so far, also loves airplanes!
Where/How did you get started on your Aerospace Engineering journey?
My journey in Aerospace Engineering started with a love for aviation, which began at Cable Airport in Upland, Calif.
I began my career as a professional pilot but quickly decided to pivot and go for a degree in engineering to expand my portfolio. Aerospace was the logical choice since the sky is my home and I was immediately drawn to the impressive program and course offerings at University of Maryland, College Park.
Who/What inspires you?
My family continues to inspire me each and every day. We immigrated from France when I was two years old and my mother and father have taught my sister and I so much about perseverance, adaptability with grace, and work ethic. Without them, we would not have had the courage to embark on the adventures we did. They encouraged us to follow our dreams and gave us an appetite for learning and discovery.
"Follow your gut and don't be afraid to try new directions. I owe a lot to instinct and being open to new opportunities. Change can be scary but many times, the risk is worth the reward if you are chasing your dreams!"
My sister has become an inspiration all on her own, having lived and worked all over the world and is now very successful in her field. In addition to my family growing up, I am fortunate to take inspiration from the family I created with my amazing husband—who achieved his dream recently of becoming a Captain at a major airline. Our daughter, at 2.5 years old is already full of life, and allows us to see the world in a whole new way, full of joy and possibilities.
What has helped you succeed in your Aero journey?
I was very fortunate to have Dr. Alison Flatau as my advisor when I was at UMD. She took me under her wing and gave me the guidance and support I needed, entering a field in which I had no background.
My first year, I had the pleasure of serving as Outreach Coordinator for the Women in Engineering department, through which I met, and was supported by more amazing women. I also joined the local Ninety-Nines International Women Pilots chapter, and I have continued to make new friends in new chapters each time I moved.
I surrounded myself by like-minded women with similar interests throughout my studies and after and made life-long friends whom I still count on today for support, in addition to of course, my family.
What advice would you offer current students?
Follow your gut and don't be afraid to try new directions. I owe a lot to instinct and being open to new opportunities. Change can be scary but many times, the risk is worth the reward if you are chasing your dreams!
What have been some of your greatest personal/professional successes?
I definitely consider getting my master's from UMD a great personal success, since I came at it from such a different background.
After that, from a professional standpoint, I'm very proud of having achieved my dream of becoming a jet pilot with 2 Falcon jet type ratings, as well as now leading a world-class team of incredibly sharp individuals, who inspire me every day!
Published March 23, 2023