Richeson Family Establishes Glen W. Richeson, Jr. Maryland Promise Scholarship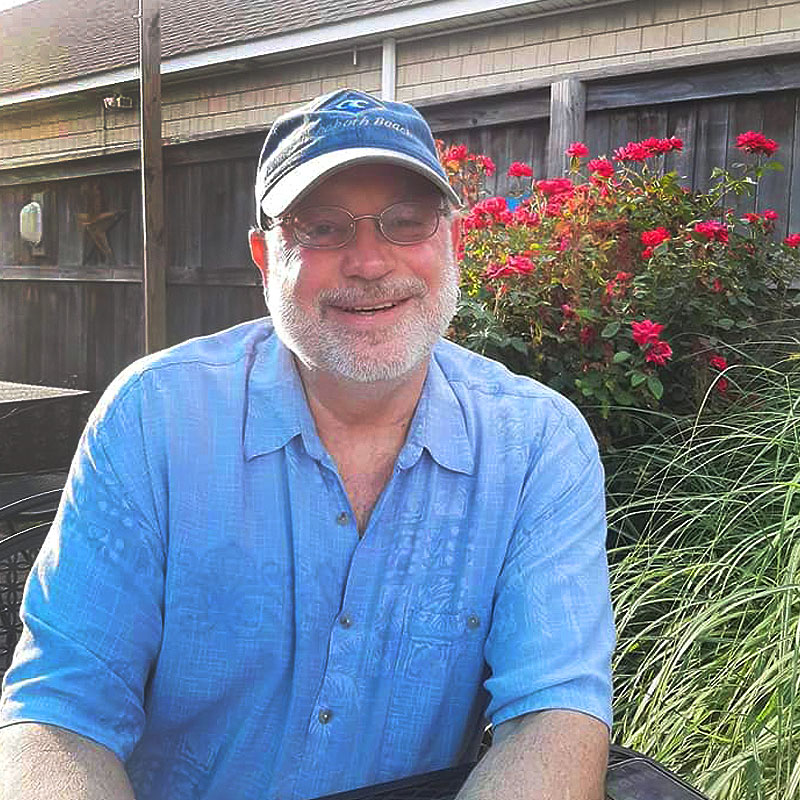 University of Maryland aerospace engineering alumni Justin A. Richeson ('03, M.S. '05, Ph.D. '08) and wife Lauren M. Richeson ('00, studio art) along with Chase W. Richeson have established the Glen W. Richeson, Jr. Maryland Promise Scholarship.
This endowed fund, established in memory and honor of Justin and Chase's father, will support need-based scholarships with preference given to undergraduate students in the Department of Aerospace Engineering under the auspices of the Clark Challenge for the Maryland Promise Program.
Justin earned his degrees in aerospace engineering at Maryland under the advisement of current UMD President Dr. Darryl Pines. His graduate studies focused on the areas of navigation, trajectory optimization, aerodynamics, and propulsion, and Dr. Mark Lewis would become a co-advisor and be instrumental to his Ph.D. direction and course work.
According to the family, Glen W. Richeson, Jr. was a driving force in Justin's educational and professional ambitions. While Glen did not attend college, he continually challenged Justin to excel in his coursework, helping prepare him for college. After enrolling at Maryland, Glen helped him financially with tuition and expenses, which enabled Justin to reach his academic goals.
After graduating, Justin took a position at then startup company, Space Exploration Technologies, now the household name, SpaceX. His foundation of educational excellence—including winning the highest American Institute of Aeronautics and Astronautics Graduate award, and an Institute of Navigation best-paper award—and connections cultivated at Maryland were key to his hiring at SpaceX.
In his early years at SpaceX, Justin worked on the Aerodynamics and Guidance, Navigation, and Control teams before becoming Manager of the Aerodynamics group. In this role he led an interdisciplinary team to investigate the Falcon 9 first-stage entry that led to changes, and eventually, the first successful landing of an orbital-class booster. He also led an interdisciplinary analysis team for the first Dragon missions.
Later in his career, as Justin moved across the Propulsion, Thermal, and Launch departments, Glen was a supportive and proud father. He boasted to friends and family on the accomplishments of the company as it grew and became a leading force in the aerospace community.
When Glen passed unexpectedly in 2020, Justin and Lauren recognized an opportunity to give back to the university that provided such a huge stepping-stone for their personal and professional careers. They wanted to ensure that economic hardship wasn't a roadblock for other young, passionate engineers.
Through this endowed scholarship, the family hopes that future young engineers will be able to focus on their studies and continue the groundbreaking innovations for which the University of Maryland is known.
By creating these resources within the Department of Aerospace Engineering, opportunities are created to propel students who may otherwise miss their chance to become our future's innovators, visionaries, and leaders in this field. And in the future, the Richesons hope that this scholarship will encourage those same students to pay it forward when they reach similar success.
Learn more about how you can support Terp students through The Maryland Promise Scholarship Program.
Published October 7, 2021