Celebrating Hispanic/Latinx Aerospace Engineers: Jose Mondragon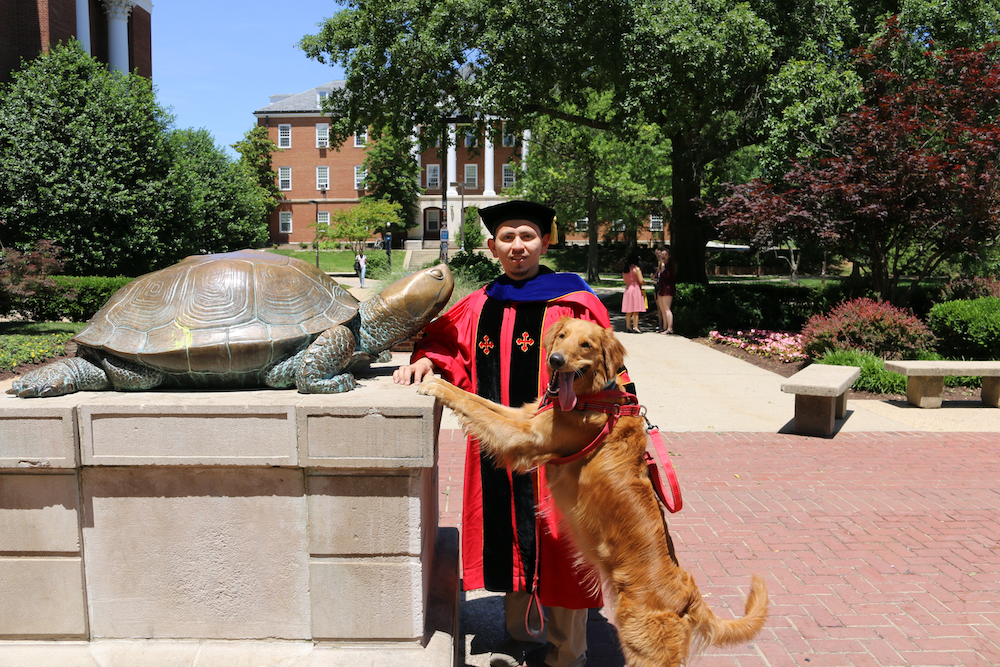 In celebration of National Hispanic Heritage Month, the Department of Aerospace Engineering is highlighting some of our talented and diverse alumni through a series of stories sharing their journeys and advice for aspiring aerospace engineers.
Born and raised in El Salvador, Dr. Jose Mondragon came to the U.S. in 2004 to be with his family and to seek out opportunities for higher education. After earning his bachelor's degree in 2013, Mondragon was accepted into the graduate school at UMD as part of the Samuel P. Langley Program in conjunction with the National Institute of Aerospace in Hampton, Virginia. Through this program, he earned his M.S. and Ph.D. degrees in aerospace engineering.
He subsequently took a position with Jacobs Technology at NASA's Langley Research Center, where he is lead test engineer for various wind tunnel test programs.
Where/How did you get started on your Aerospace Engineering journey?
I have been interested in engineering since I was a child. I watched an animated series called Robotech which depicted airplanes, spacecraft, and robots. This caught my attention because one of the vehicles presented resembled the F-14 Tomcat from the iconic Jolly Rogers Squadron. As a kid, I thought that type of technology was awesome and out of this world. Hence, it turned into a dream of mine to become an engineer and work on such technology.
Who/what inspires you?
As a kid I was inspired by space travel and the technology presented in the animated series I used to watch. Moreover, seeing others such as Jose Hernandez (NASA Astronaut) thrive in the face of adversity gives me enough inspiration and strength to keep going and reach the finish line.
What has helped you succeed in your Aero journey?
The unconditional support from my parents, my dear wife, my beloved dog (Luna), professors and advisors, such as Dr. Alison Flatau and Dr. James E. Hubbard Jr., and the friends I made along my journey have helped me succeed and be where I am right now.
What advice would you offer current students?
Life = Risk, if you never failed you never lived. Do not be afraid of failure and ask for help. You cannot do everything by yourself. When you make mistakes, use that moment as a learning experience to become better and always finish what you started.
What have been some of your greatest personal/professional successes?
One of my greatest achievements was earning my doctorate degree in aerospace engineering. Never in my wildest dreams, I would have thought that I would earn a Ph.D. in engineering. Another great success is being part of the NASA family and supporting its mission.
Published October 4, 2022