Cadou Named ASME Fellow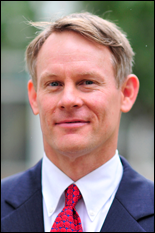 Department of Aerospace Engineering Associate Professor Christopher Cadou has been named an American Society of Mechanical Engineers (ASME) Fellow.
Cadou is a Keystone Professor in the University of Maryland's (UMD) A. James Clark School of Engineering. The Keystone Program encourages the school's best faculty members to teach our most fundamental courses.
His research spans focuses on combustion, including the physics of power system miniaturization, engine-solid oxide fuel cell hybridization, film cooling in rocket nozzle extensions, and pulse jet engine noise reduction. He has co-authored over 85 contributions to journals, books and conference proceedings, and he is the co-editor of Microscale Combustion and Power Generation. He also has an extensive record of leadership and service to both ASME and his profession.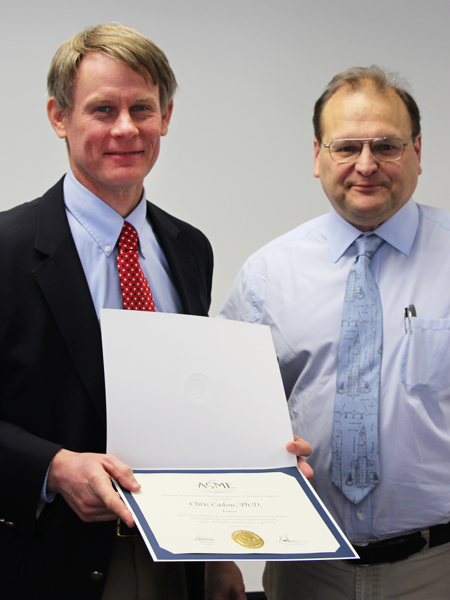 Cadou with Department Chair and Minta Martin Professor of Aerospace Engineering Norman Wereley
Cadou earned both a B.S. from Cornell University and his M.S. and Ph.D. in Mechanical and Aerospace Engineering at the University of California, Los Angeles.
In addition to ASME, Cadou is an Associate Fellow of the American Institute of Aeronautics and Astronautics. He has been a member of the UMD faculty since 2000.
Published February 4, 2016