UMD Team's Autonomous Drone Takes 3rd in International Race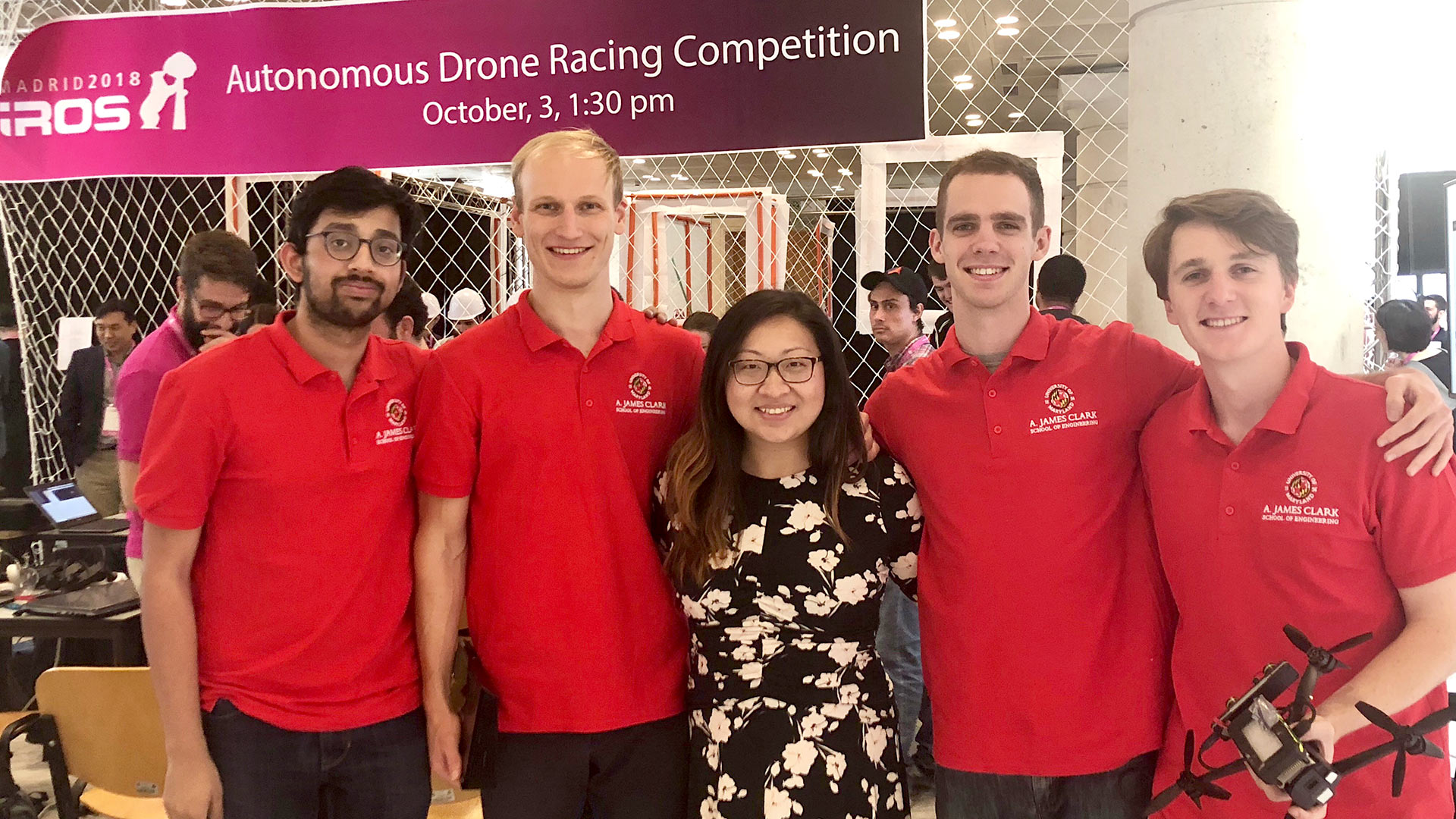 A pint-sized drone flown by University of Maryland students and faculty took third place in an international competition in Madrid after winding its way through a tricky obstacle course without any human help.
The point of Wednesday's event, held at the International Conference on Intelligent Robots and Systems (one of the largest and most impacting robotics research conferences worldwide), was to have the autonomous aircraft negotiate a course of eight gates, some of which are complex in structure—a challenge in the realms of computer vision, algorithms for gate detection, logic, and others.
The "Maryland Paratroopers" team, with students from the A. James Clark School of Engineering and the Department of Computer Science, made it through in about 90 seconds, placing ahead of teams from Mexico, the Netherlands, Spain, and Korea. The winning team, which completed the course in 31.78 seconds, hailed from the University of Zurich.
"This was the first year we ever competed, and our goal was to come in and finish the course," said Huan "Mumu" Xu, an assistant professor of aerospace engineering and an affiliate of the Institute for Systems Research and Maryland Robotics Center. "Because our goal was to finish, we never really focused on speed. That definitely changes next year."
Contributions from the Brin Family Prize and the Maryland Robotics Center supported the Maryland team's participation in the drone competition.
Published October 5, 2018