NASA's ASRS an Effective Tool for Improving Unmanned Aviation Safety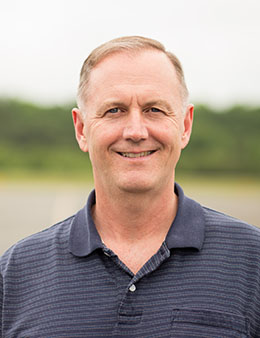 By Jim Alexander, Chief of Safety, UAS Test Site
Safe operation is critical to aviation, whether manned or unmanned. Our counterparts in the world of manned aircraft have long made use of the NASA-run Aviation Safety Reporting System (ASRS) to track incidents and collect "lessons learned" that can help prevent accidents.
The ASRS is now also available for pilots and crewmembers of unmanned aircraft as well, and there is every reason to take advantage of it.
In a nutshell, the ASRS allows aircraft operators to voluntarily report close calls, hazards, unintentional rule violations, and other safety related incidents. The system is non-punitive in nature, designed for the sole purpose of improving safety.Anyone involved in UAS operations can file a NASA ASRS report, and users can file as many reports as they wish. Additional information about the program, along with the report form, can be found at https://asrs.arc.nasa.gov/uassafety.html.

Reporting is confidential: names, dates, times and other identifying information is removed or generalized before the report enters the database. The database is maintained by NASA, not the Federal Aviation Administration (FAA). Except in cases involving accidents or criminal offenses, the FAA doesn't use ASRS reports for enforcement actions. In short, the system has been designed to avoid disincentives that would deter operators from making use of it.
To add extra reassurance, the FAA officially provides an incentive to encourage self-reporting. In effect, the agency offers a "get out of jail free" card for unintentional rule violations such as accidentally straying above 400 ft above ground level without a waiver, or into controlled airspace without an authorization. There are some constraints: an operator only gets one "get out of jail free" card every five years, and the report must be filed within 10 days of the violation. That said, the policy reflects the FAA's understanding that human error happens, and that the resulting learning opportunities benefit the aviation community.
The FAA in general takes a lenient view of pilots who self-report violations, seeing a willingness to do so as evidence of a "constructive attitude which will tend to prevent future violations." Again, improved safety rather than penalization is the goal.
Why should operators of unmanned aircraft utilize the ASRS? The reasons are simple: for our industry to develop, we must be able to self-regulate, and the ASRS has proved to be an effective tool for doing so. Since it was established more than 45 years ago, NASA has collected more than 1.7 million safety reports, enabling it to analyze a wide variety of hazardous occurrences and provide guidance that can help other pilots from making similar errors. It's an endeavor that pilots themselves appreciate: as the saying goes, "learn from other people's mistakes—you don't have time to make them all on your own."
The safety enhancement techniques proven effective over decades of manned aviation experience can be applied to the explosive growth of unmanned aviation to make it safer; indeed, a current search of the ASRS database brings up 190 UAS-related reports that others can learn from. Since UAS and UAS pilots far outnumber manned aircraft and pilots, there's a clear need to get the drone community more involved.
While many drone pilots don't think of themselves as pilots or part of the aviation community, the fact is that we are—and we should emulate our counterparts in manned aviation in taking proactive steps to ensure safety. After all, the general public still harbors doubts about drones and their applications: a single mishap or violation can invite scrutiny and stall further development. It's in everyone's interest to make our shared skies as safe as possible.
Published September 13, 2021