UMD Student Wins First Place in AIAA Region I Student Conference Paper Competition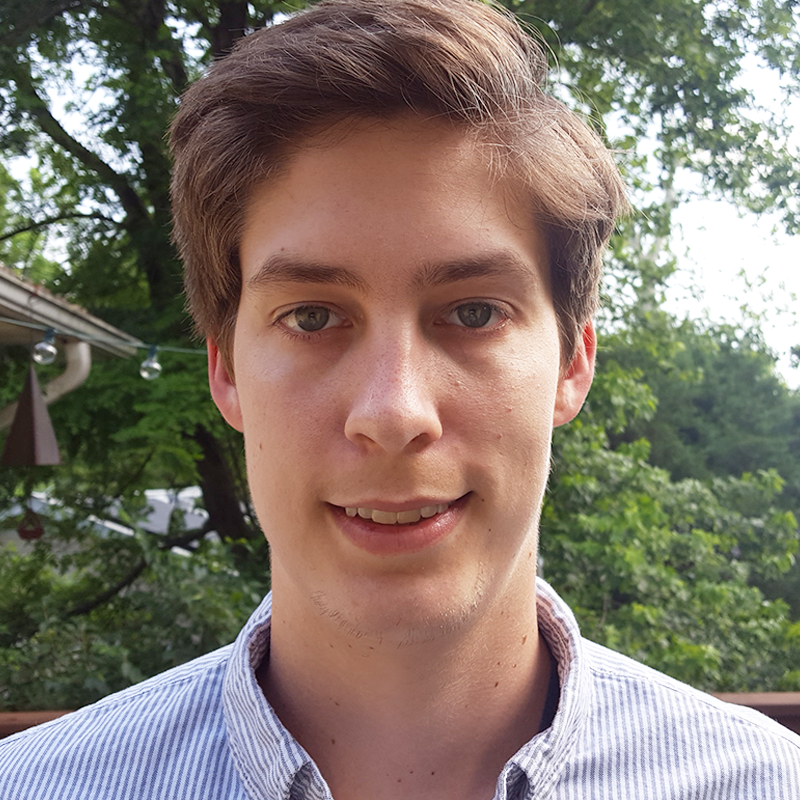 Aerospace Engineering senior Charles Flanagan won first place in this year's American Institute of Aeronautics and Astronautics (AIAA) Region I Student Conference paper competition, undergraduate category.
Flanagan's paper, "Multi-vehicle Control and Autonomy for Swarming Quadrotors," explored the use of a quadrotor swarm in performative visual displays. His project was inspired by IBM's Shooting Star drones, which performed recently during Super Bowl halftime shows and the Winter Olympics.
His research consisted of three major components: closed-loop control of quadrotors flying in formation, a dynamic on-board LED system and a vehicle collision avoidance mechanism. He developed each of these capabilities in simulation, and tested them at the University of Maryland's Fearless Flight Facility with the assistance of the Collective Dynamics and Control Laboratory's (CDCL) quadrotor swarm.
The competition win includes a cash prize and an expenses paid invitation to the AIAA 2021 SciTech Forum in Nashville, Tenn. held January 2021. AIAA will publish Flanagan's paper as part of the SciTech proceedings and list it in the SciTech Forum Program.
Flanagan is in the aerospace honors program, which enabled him to work for three semesters under the mentorship of Professor Derek Paley in the Collective Dynamics and Controls Lab where he researched the autonomous control of swarming quadrotors.
He is also the vice president of the Sigma Gamma Tau honors society, a Clark Opportunity Transfer Scholar, and a member of the undergraduate team competing in this year's Vertical Flight Society Student Design Competition.
After graduation, Flanagan will be working as a rotorcraft flight test engineer at the Naval Air Systems Command (NAVAIR) in Patuxent River, Md.
Published May 27, 2020