Work Hard, Dream Big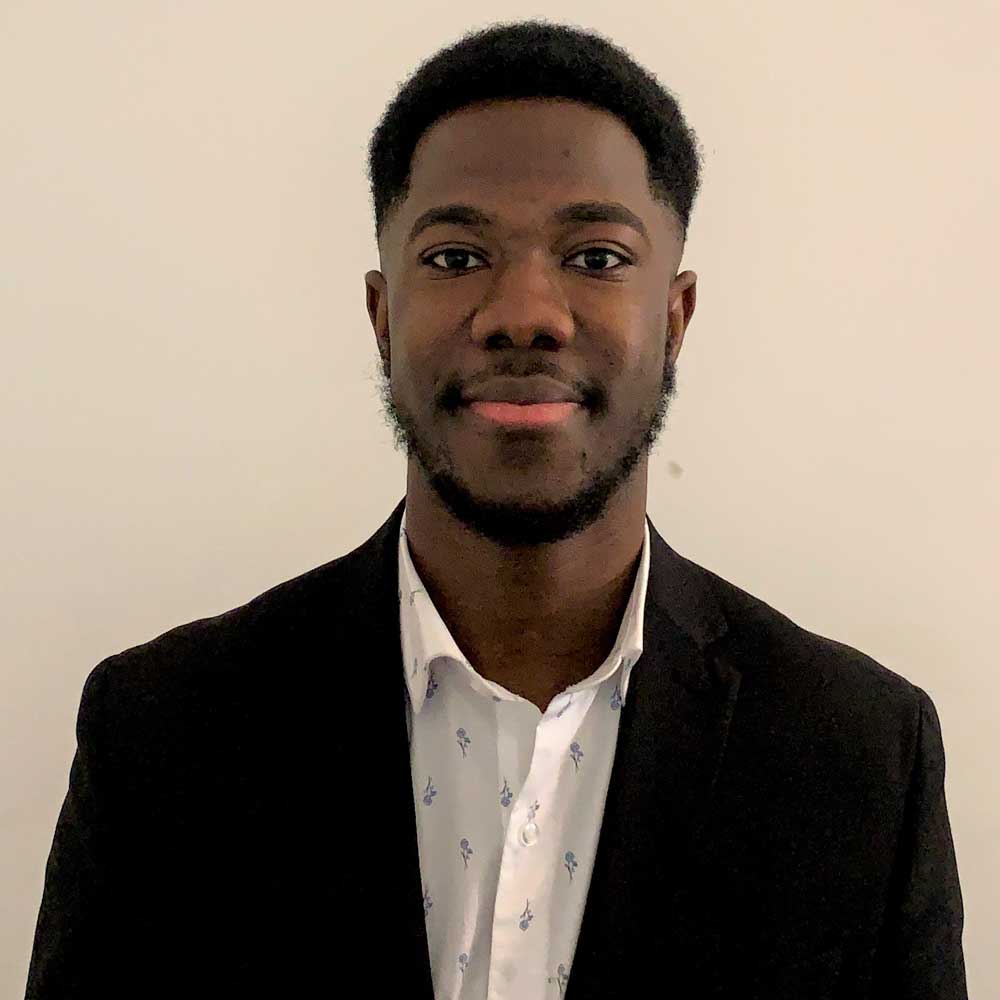 "I used to say I wanted to be an inventor, since I loved to solve problems," said aerospace engineering junior Benjamin Adarkwa. "But watching Apollo 13 as a child, I was fascinated with space, and said I wanted to be an astronaut before I realized I wanted to be an engineer."
Fast forward, and Adarkwa is well on his way to achieving any and all of those dreams. He is one of only six college undergraduate students nationwide awarded one of Virgin Galactic's new Galactic Unite Black Leaders in Aerospace Scholarship and Training (BLAST) program scholarships.
According to the Virgin Galactic press release, the initiative, "is a scholarship, mentoring and fellowship program for college Sophomore through to Senior year Black scholars pursuing STEM education with a focus on aerospace in the U.S."
Each student will receive $5000 in scholarship funding per award, which is renewable for up to 3 years to a total of $15,000. In addition, the program offers mentoring, paid summer internships, certified leadership and skills training, plus job placement opportunities upon graduation.
"I feel really honored and excited to be one of six inaugural recipients of this scholarship," said Adarkwa. "It just gives me more hope to keep chasing after my goals and continue to work hard knowing that hard work pays off and that this is just the beginning."
"I would like to use this as an opportunity to encourage others to work hard towards their goals and keep dreaming big, especially black and other underrepresented groups in STEM."
Adarkwa moved to the United States from Ghana with his family when he was a teenager. "As I grew up, I realized that what I wanted to be was an engineer, but then I was faced with the fact that there were multiple engineering disciplines."
In high school, while still deciding which engineering field to pursue, he read Space Challenger: The Story of Guion Bluford. The story of Bluford, an American aerospace engineer, U.S. Air Force Pilot, and the first African American and the second person of African descent to go to space, was the catalyst that decided Adarkwa to "officially become an aerospace engineer."
During his time at Maryland, Adarkwa has participated in Dr. Mary Bowden's Balloon Payload Program, and is exploring all that aerospace engineering has to offer, with a particular interest in aerodynamics, space dynamics, avionics and aerospace structures.
Adarkwa ultimately aims to go into the aerospace industry, and hopes the BLAST scholarship will be an opportunity to "to make meaningful connections during the internship and learn a lot about the industry since this is my first internship as my last internship got cancelled due to Covid-19. I also hope to use what I have learnt so far in a real world setting."
UMD connections are strong at Virgin Galactic, where alumnus and Group Lead in Loads, Chris Huie-Spence (aerospace engineering, '11) had this to say about his fellow Terps win of the scholarship, "I am very excited to see a Terp in the mix for Virgin Galactic's inaugural cohort of BLAST Scholars. Benjamin really earned it and is perfect for our program. Congratulations Benjamin!"
In reflecting on the BLAST Scholarship, Adarkwa said, "I would like to use this as an opportunity to encourage others to work hard towards their goals and keep dreaming big, especially black and other underrepresented groups in STEM."
Published March 4, 2021