UMD Students Take Top Spot in Battle of the Rockets Video Payload Event
A team of aerospace engineering students took the top spot in the 2016 Battle of the Rockets Competition's Video Payload Event. The competition was held April 23 and 24 in Westover, Md., and included teams from across the country.
The students competed in both the Target Altitude and the Video Payload events. The Target Altitude's challenge was to design a rocket that can fly to an altitude of 1300 feet using a G-motor. According to student Ben Williams, while the team was only able to make one of the three allotted launch attempts, they were able to hit a near perfect 1302 feet on their only attempt.
The Video Payload event was to design a rocket to fly at least 1500 feet and transmit live video and data such as temperature, pressure, GPS coordinates, battery voltage, altitude, velocity and acceleration. Each team receives three attempts and the best flight counts.
The students who attended the event included Ben Williams, Mark Moretto, Nick Bartolotta, Geoffrey Chang, Jason McPeak and Michael Liu.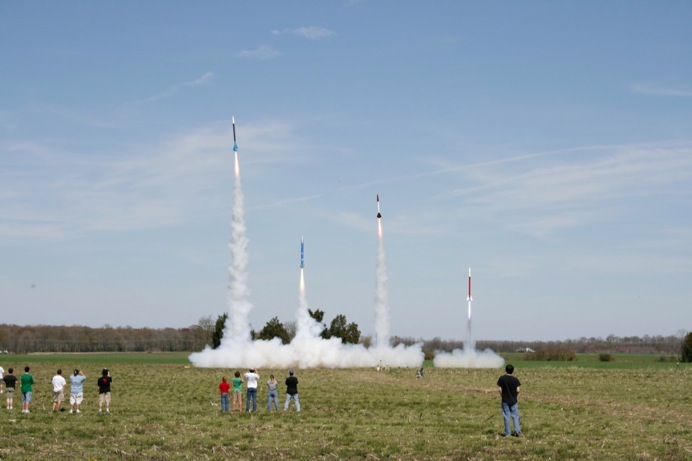 The Battle of the Rockets™ is a program of the Federation of Galaxy Explorers and consists of three competitive events with a range of complexity to test all skill levels. The Target Altitude Event focuses on the rocket design skills. The Mars Rover Event adds the complexity of designing an autonomous robot that must survive launch, deployment and landing and perform an operation autonomously. The Space Probe Event adds a deployable payload that must collect sensor data and communicate with a ground station.
Published May 10, 2016