Two Aerospace Engineering Students Receive Maryland Engineering Dean's Awards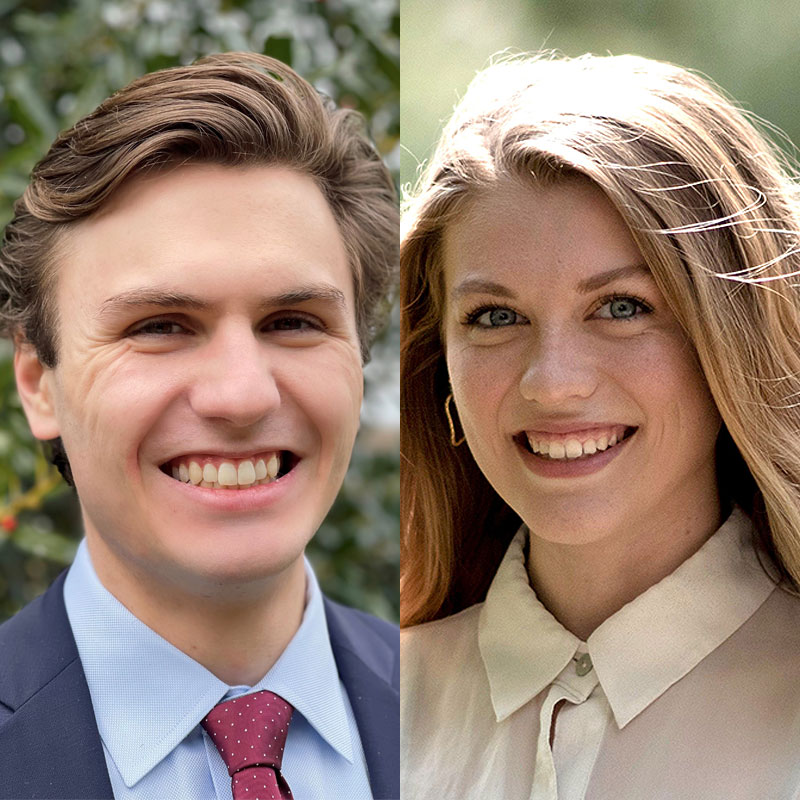 Two Department of Aerospace Engineering undergraduates are among five individuals recognized with A. James Clark School of Engineering Dean's Awards this spring.
William Covington received the Dinah Berman Memorial Award, presented to a third-year engineering student who has combined academic and scholastic excellence with demonstrated leadership or service to the Clark School.
Covington is a junior aerospace engineering student with a 4.0 GPA. Currently, Will is interning at NASA Goddard Space Flight Center as a thermal engineer working on the Mars Sample Return mission. At UMD, Will is one of the founders of the engineering team SatFab (Satellite Component Fabrication). He is also a teaching fellow for ENES100 and performs volunteer engineering work for UMD's Space Systems Lab. This summer, he will be interning at NASA's Jet Propulsion Laboratory in Pasadena, California as a Mission Planning and Sequencing Intern for the Psyche mission.
Erika Maher received the A. James Clark School of Engineering Leadership Award, presented to a student who has demonstrated outstanding leadership to the Clark School in activities that impact all engineering majors.
Maher is a senior aerospace engineering major from Baltimore, Maryland. Erika has served as the president of the Society of Women Engineers (SWE) over the last two years, and is a member of the Women in Engineering Student Advisory Board. She has mentored over twenty students through the Women in Engineering mentoring program, and is a proud alumna of Flexus, where she served on the programming board. She is an active member of Alpha Omega Epsilon sorority for women in STEM and is a Clark School Ambassador.
The two will be recognized along with fellow 2023 award recipients during the Clark School's Annual Honors and Awards Ceremony held May 10.
Published May 9, 2023