Stacy Sidle Awarded Aerospace Corporation Fellowship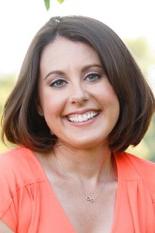 Aerospace engineering student Stacy Sidle was selected for the spring 2015 Aerospace Corporation Fellowship. Aerospace Corporation awards the fellowship annually to aerospace graduate students in a Master's or Ph.D. program who are veterans or children of veterans, and the award includes a $2,500 stipend.
Sidle is originally from Memphis, Tenn., and she graduated cum laude from Rhodes College in 2004 with a B.S. in physics. From there, she went to the University of Texas at Austin, where she received her M.A. degree in physics in 2006. She then spent six and a half years teaching high school math in Austin, until she decided to go back to school to pursue a long-time interest of hers, helicopters.
Currently, Sidle is in her second year of study in the Aerospace Engineering Department. She is planning to pursue a Ph.D. working at the Alfred Gessow Rotorcraft Center under the mentorship of Distinguished University Professor Inderjit Chopra. In her free time, Sidle enjoys reading, running and spending time with her fiancé and their dog.
Sidle is the daughter of United States Army Veteran William Malcolm Sidle IV. Sidle IV served in the Army for nearly 20 years until he retired on medical discharge. During his years of military service, he spent three tours in Vietnam and attained the rank of CW3. He passed away May 28, 1992 from lung cancer.
The Aerospace Corporation established the Fellowship Fund at the University of Maryland in acknowledgement of the corporation's close and longtime work with the Air Force and out of respect for veterans of all the armed forces.
Published January 22, 2015