Inaugural shuttle ride from College Park to Southern Maryland a great success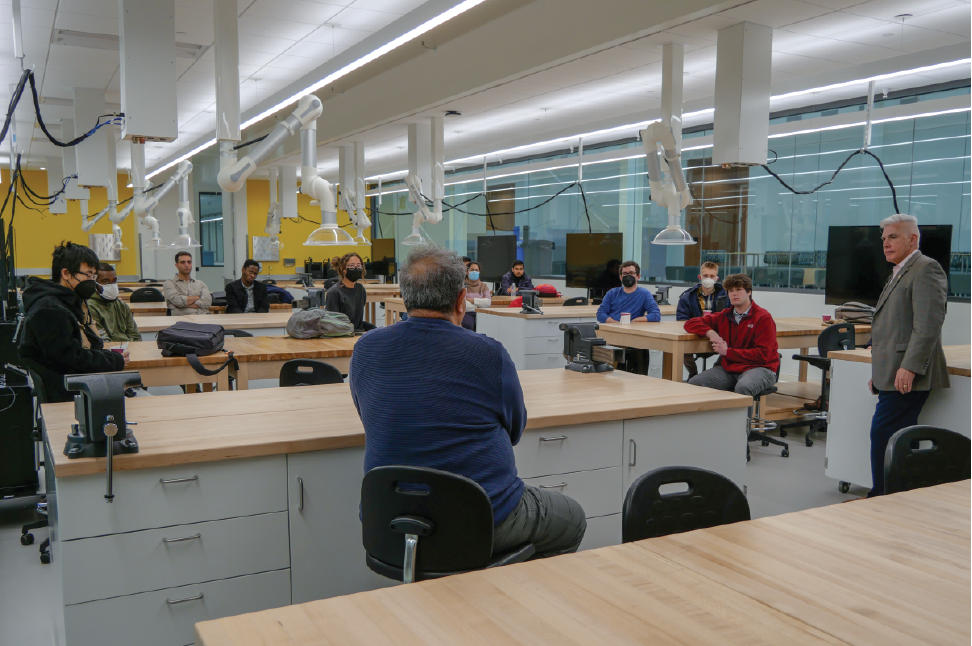 The new shuttle service connecting College Park to Southern Maryland successfully launched on Wednesday, Jan. 11. UMD faculty, post-docs, PhD students, grad students and undergrad students were hosted by the UMD MATRIX Lab team and learned about the available facilities.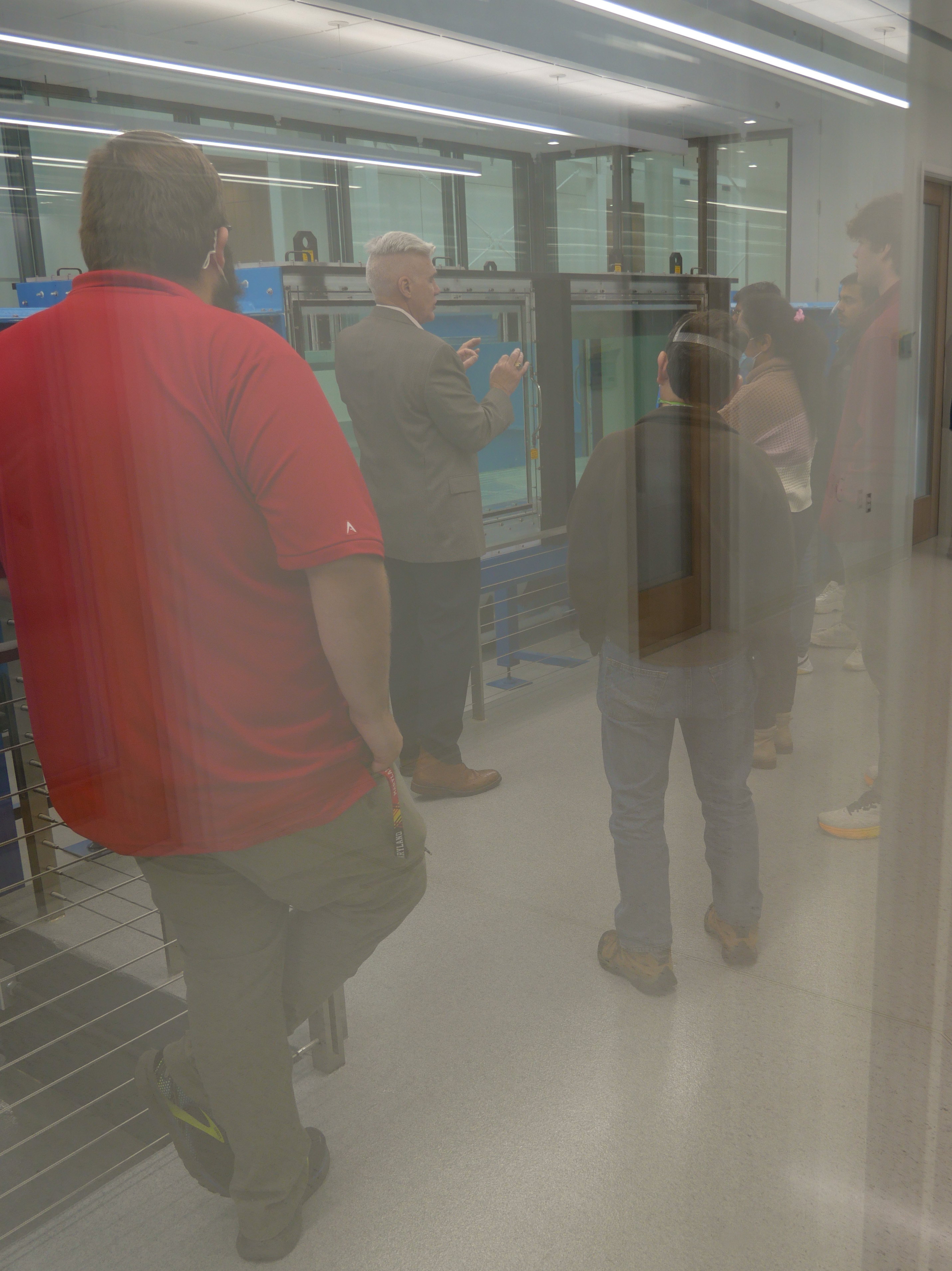 There were tours of the USMSM SMART Building and UMD MATRIX Lab, as well as the UMD UAS Research and Operations Center (UROC), just a short walk down the street. The MATRIX Lab staff also led a discussion about the state-of-the-art facilities and their opportunities and resources.
The convenient shuttle service connects College Park faculty and students with these unique research, education and meeting facilities on the USMSM campus in St. Mary's County. The shuttle also makes it easy for UMD researchers to meet with partners based in southern Maryland at UROC, the St. Mary's County Airport, NAWCAD, and other federal facilities.
The shuttle will now run every other week on Wednesdays. The next three runs are January 25, February 8, and February 22. For more information and to sign up to ride the shuttle, click here.
The shuttle is just one option for visiting the facilities of southern Maryland. Visitors are always welcome to come to the SMART Building/MATRIX Lab on their own at any time. For those driving on their own, the SMART Building address is 44219 Airport Rd, California, MD 20619.
Published January 12, 2023