Garbulinski Receives USMSC GSG Outstanding Student Leader Award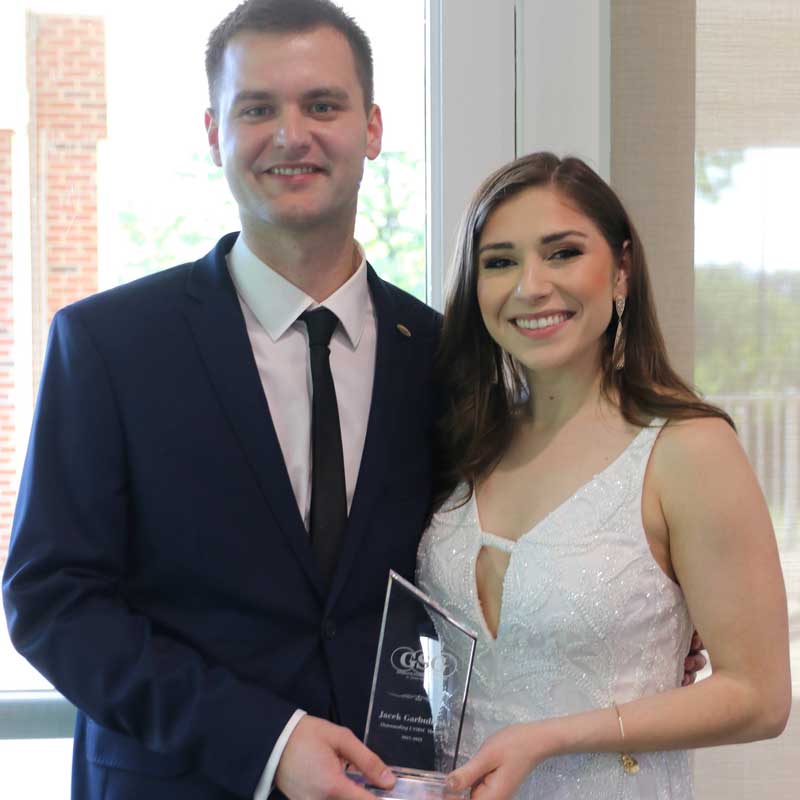 Department of Aerospace Engineering Ph.D. student Jacek Garbulinski was recognized with an inaugural University System of Maryland Student Council (USMSC) Graduate Student Government (GSG) Outstanding Student Leader Award. Elected by the Graduate Student Government (GSG) Executive committee, award recipients are recognized for their outstanding efforts in both leadership and civic engagement.
Garbulinski is a 4th-year Ph.D. student and a Fulbright Scholar and served as Aerospace Engineering's representative for the University of Maryland's Graduate Student Government.
This year he served as the Chair of the International Student Affairs Committee and led efforts to support Ukrainian students at the University of Maryland following the country's invasion. Specifically, he helped to organize the on-campus vigil and the student-led information panel. Garbulinski has been a strong advocate for supporting the inclusion of international students from underrepresented countries at the university by organizing events that foster mutual intercultural understanding.
In his academic career, Garbulinski works with Professor Norman Wereley in the Composites Research Laboratory, where his research focuses on control and structural properties of continuum soft robots that utilize pneumatic artificial muscles.
Garbulinski is also the 2021 Alexander Brown Scholarship and Leadership Award recipient, an award based on demonstrated innovative research practices, visionary leadership, and impressive effort in his or her academic pursuits.
Published June 7, 2022