Celebrating Hispanic/Latinx Aerospace Engineers: Nelson Yanes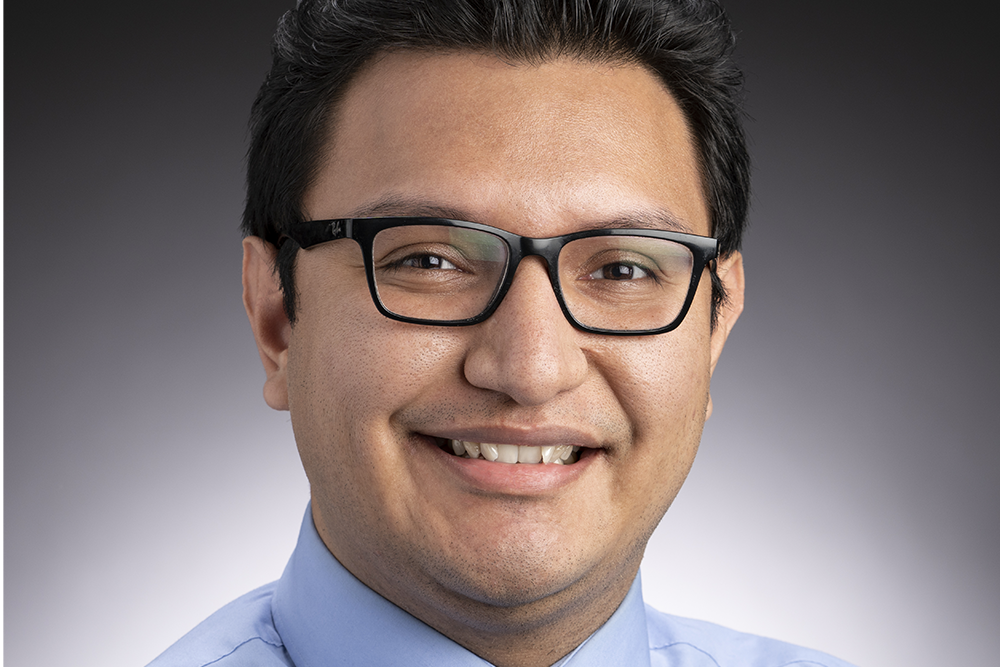 In celebration of National Hispanic Heritage Month, the Department of Aerospace Engineering is highlighting some of our talented and diverse alumni through a series of stories sharing their journeys and advice for aspiring aerospace engineers.
Dr. Nelson Yanes (B.S. '14) is currently a senior professional staff member at The Johns Hopkins University Applied Physics Laboratory. He uses a combination of computational fluid dynamics and theory to solve various flow physics problems. His interests include high temperature gas dynamics, heat transfer, aerodynamic analysis, and radiation. Yanes received his BS in aerospace engineering from the University of Maryland, College Park and received a MS and PhD in aeronautics from the California Institute of Technology. His thesis work investigated ultraviolet radiation of nitric oxide in blunt body flows and shock/boundary-layer interactions.
Yanes has experience in operating high enthalpy expansion tubes and reflected shock tunnel facilities for hypersonic ground testing. He was named Aviation Weeks "Tomorrow's Engineering Leaders: Twenty20s" in 2014.
Where/How did you get started on your Aerospace Engineering journey?
When I was a kid, I knew that I wanted to be a scientist of some sort! I often went to the non-fiction section of the local library to look at awesome pictures of engineering and science. Eventually, I gravitated toward airplanes and how they propel themselves in the air. In high school, I knew that I wanted to be an aerospace engineer, so I applied to the University of Maryland for my undergraduate degree. Fast forward to today, I now work on aerodynamics as part of my career!
Who/what inspires you?
The teachers that I encounter throughout my academic career are a huge inspiration. I always admire those who take time to pass down knowledge to the younger generation.
What has helped you succeed in your Aero journey?
My parents have been a huge support throughout my life. Like other first generation students, I had no one to pass along knowledge about navigating the higher education system. Regardless, my parents did everything in their power to aid me with what little money our household had. They were also instrumental in motivating me on days where class work is long and hard! I could not have done it without them!
What advice would you offer current students?
It is perfectly OK to ask questions! I found that asking questions not only helps you understand a problem faster, but encourages the sharing of ideas. I found myself asking more questions nowadays to stimulate innovation.
What have been some of your greatest personal/professional successes?
Completing a PhD was perhaps the most rewarding achievement of my life. You feel that you have contributed to the community with unique knowledge that you are the first to pioneer.
Published September 29, 2022