UMD Team Chases Solar-Powered Victory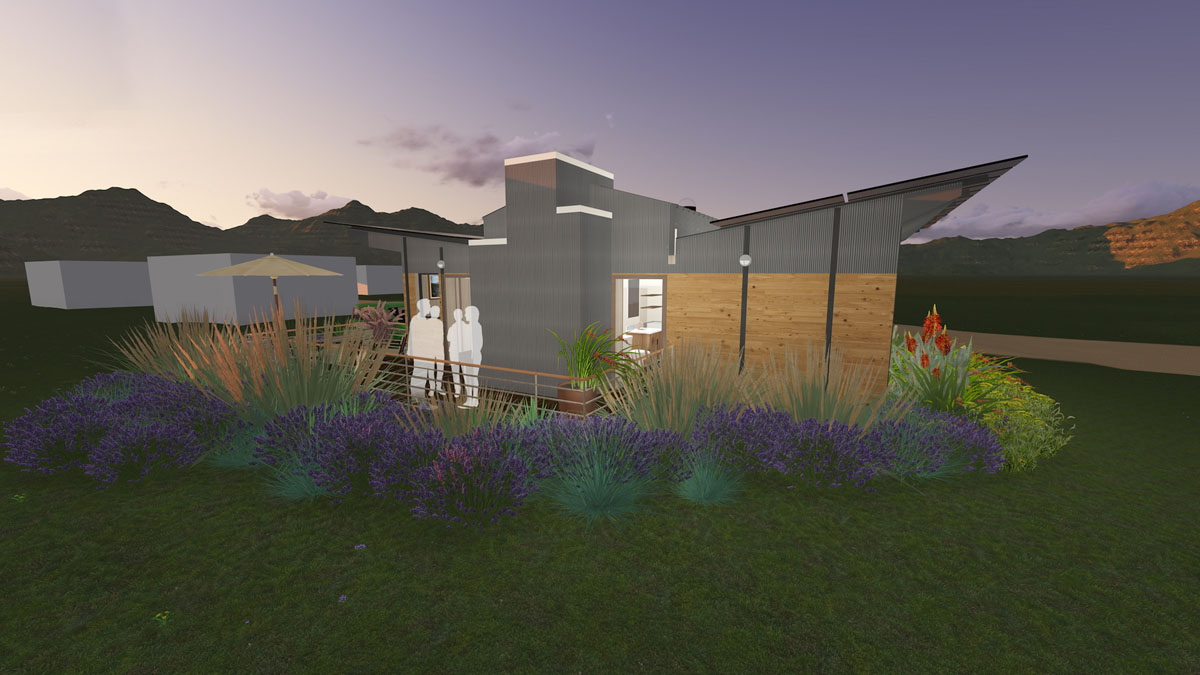 Two years. Ten contests. One solar-powered house. The Department of Energy's Solar Decathlon is a biennial competition that challenges student teams from universities around the world to design and build a house powered entirely by the sun.
The University of Maryland's Solar Decathlon team will put their design and smart energy innovations to the test this fall in Denver, Colo., in the hopes of winning first place for the second time. Named reACT for "resilient Adaptive Climate Technology," UMD's entry is a modular design inspired by American Indian culture. The team's range of disciplines—from engineering to architecture and environmental science to communications—helped diversify the house's many innovations. Engineering team members have been making sure the house maximizes solar power, minimizes water usage and waste, and is informed by climate data. Alan Uy (M.S '18, chemical engineering) focuses on the systems engineering aspects of the house by incorporating SMART (self-monitoring analysis and reporting technology) technologies. "We're trying to design a centralized interface to streamline data so the homeowner can manipulate whatever settings they need to," Uy said.
The focal point of the house is a centralized courtyard where residents can experience a community feel, interact with the earth and air, and have direct access to mechanical facilities. What sets UMD's entry apart from the rest of the competition is the automated systems of the home that are already live. Online, viewers can show see how the house would perform in current environmental conditions. Check it out at: go.umd.edu/virtual
In October, the team will travel to Colorado for the competition. You can support reACT by becoming a member, donating materials, tools, and gifts, or partnering with the team through sponsorship.
To learn more about how to contribute, visit: go.umd.edu/react
Published April 7, 2017