The Department of Aerospace Engineering Presents its Second Sikorsky Colloquium Event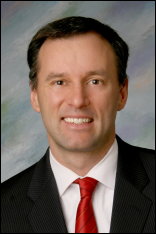 Sikorsky Aircraft Colloquium Series on Monday, April 25 at 5:00 pm in room 1110 of the Jeong H. Kim Engineering Building. Dr. Andreas P.F. Bernhard's talk for the seminar is entitled: "Adventures in Aftermarket Engineering."
Dr. Bernhard is the Chief Engineer for Sikorsky Aerospace Services, one of the three main entities of Sikorsky. As such he is the technical lead for Sikorsky's Aftermarket and out of production aircraft. This includes strategic engineering leadership of aftermarket activities for US military, international military and commercial customers. The technical support ranges from aftermarket aircraft modifications and upgrades to fleet management, repair/overhaul, depot partnerships, and maintenance programs (total assurance, power based logistics and tip to tail). It encompasses all current production platforms and out of production platforms including S-58T, S-61, S-65/80, S-70/H-60 BLACK HAWK, S-76 and S-92. A key element in the area of fleet management is to strengthen the collaborative efforts between Engineering and SAS to enhance opportunities for market differentiation on the commercial side, and to expand the concept to military platforms.
Bernhard joined Sikorsky Aircraft in 2000 in the Dynamics group working on active rotor control culminating in model and full scale wind tunnel tests under the Variable Geometry Advanced Rotor Technology program. Since then he has held a number of positions of increasing responsibility, including advanced mechanical diagnostics for the S-92, technology development in the field of Prognostics and Health Management, lead engineer for the development, flight test and productionization of the Integrated Vehicle Health Management System (IVHMS) for the UH-60M, Chief of Mechanical Diagnostics and Health Management, and Branch Chief of Fleet Management Engineering.
Bernhard obtained his BSc (Aeronautical) at the University of the Witwatersrand in Johannesburg, South Africa, and his MS and PhD (Aerospace) from the University of Maryland Alfred Gessow Rotorcraft Center. He has authored/co-authored nine journal articles and over 20 conference papers. He holds three patents and was awarded the Sikorsky Marshal-Tan Award in 2006.
Bernhard was born in Johannesburg, South-Africa. He resides in Seymour with his wife, Ruta and daughter, Bianca. His main sports interests are cycling, scuba diving and supporting the South African Rugby team: the Springboks.
Add this event to your calendar!
Published April 12, 2011