Na Promoted to Associate Research Scientist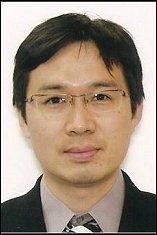 Congratulations to Assistant Research Scientist Suok-Min Na who was promoted to Associate Research Scientist on May 2nd, 2013.
Dr. Suok-Min Na has served as Assistant Research Scientist in the Dept. of Aerospace Engineering for 9 years. Na received his B.S., and M.S. degrees in Metallurgical Engineering from Sungkyunkwan University in Korea, in 1993 and 1996, respectively. When he was a Ph.D student at Sungkyunkwan University, he had been engaged in several research projects to develop rare earth permanent magnets, superconductivity wire coating and magnetostrictive thin films for microvalves and micropumps. After getting his Ph.D in 2003, his research was continued at the Nano Device Research Center at Korea Institute of Science & Technology (KIST). In January of 2004 Na joined the Dept. of Aerospace Engineering to expand his research interests. His ability and skill based on smart materials and devices has been fully played in the investigation of novel transducer materials including magnetostrictive Iron-based alloys for adaptive and structural system such as SONAR transducer, non-contact torque sensor and flow sensor, with goal of making cost-effective new alloys. He has also worked with a large number of graduate and undergraduate students, serving as a co-advisor and mentor for their research projects.
Published May 2, 2013