Huan Xu to become tenure-track assistant professor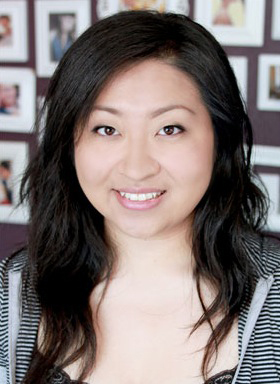 As of August 23, 2015,
Huan Xu
will be a joint appointment, tenure-track assistant professor in the
Institute for Systems Research
and the
Department of Aerospace Engineering.
Xu joined the University of Maryland in 2013 as a research assistant professor, jointly appointed in ISR and Aerospace Engineering.
She received her S.B. degree in mechanical engineering and material science from Harvard University in 2007, and her M.S. and Ph.D. in mechanical engineering from the California Institute of Technology in 2008 and 2013, respectively. Her doctoral work focused on the use of formal methods and timed specification languages in the design and analysis of large-scale, complex, distributed control systems.
Xu's research interests lie in control and dynamical systems and formal methods with applications in autonomy, cyberphysical systems, and unmanned aerial vehicles (UAVs).
At Maryland, she focuses on autonomy, and specifically in writing software that can correctly, and in a certifiable way, ensure that the entire system works properly. She uses tools and theory from computer science, control theory and aerospace to figure out how to take the pilot out of the loop entirely by taking a whole system approach: looking at requirements, flight mission, sense and avoid algorithms and then flight simulations.
This year, Xu also began mentoring Maryland's new Student Unmanned Aerial Systems (SUAS) Competition team, Maryland UAS. The team competed for the first time in June 2015, and placed seventh overall in the oral presentations.
In addition to her research at Maryland, Xu co-hosts a podcast series called Beyond the Microscope. The series explores topics in science, technology, innovation and business through the voices of women directly involved in those fields.
Xu's hiring was the first time ISR, rather than a department, led a search for a junior faculty member in the systems engineering area for a joint appointment position.
"We are pleased to have Mumu as part of the Aerospace Engineering Department," said Aerospace Engineering Chair Norman Wereley. "She continues to do great work both in her areas of research and in engaging students through her mentorship of the new AUVSI competition team."
"This is really the beginning of an exciting systems engineering faculty hiring process in our college," said ISR Director Reza Ghodssi. "We are uniting traditional academic units with research institutes to jointly recruit and hire talented experts like Mumu and bring new interdisciplinary dimensions to both research and education activities on our campus."
Published July 13, 2015