Aerospace Engineering Welcomes Umberto Saetti, Assistant Professor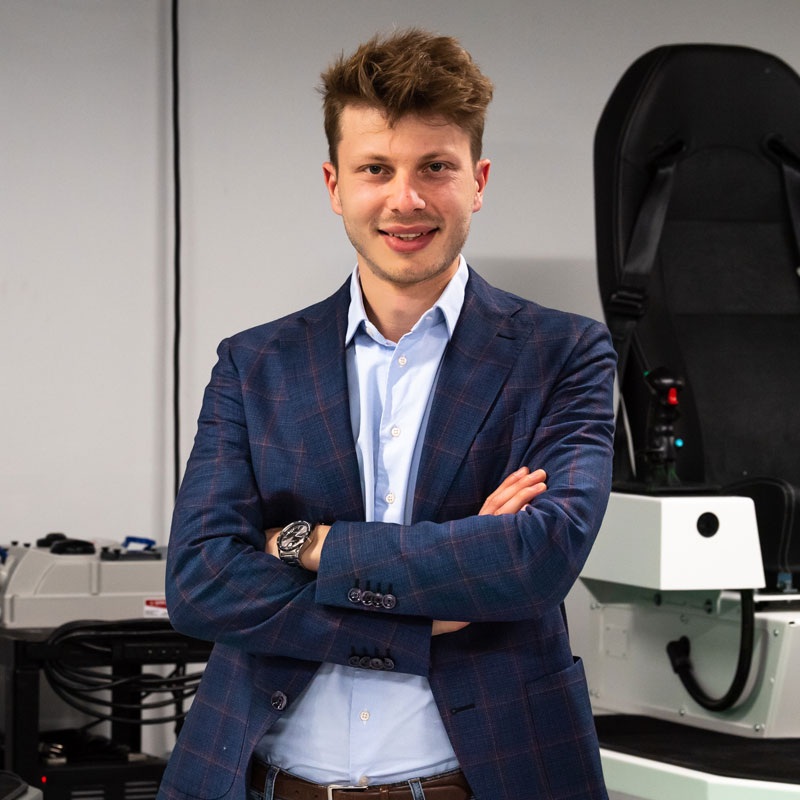 The University of Maryland (UMD) Department of Aerospace Engineering welcomes new faculty member, Umberto Saetti. Saetti joins both the department and the Alfred Gessow Rotorcraft Center as an assistant professor.
Saetti's research focuses on modeling, simulation, order reduction, and control of high-order models of the coupled flight dynamics, aerodynamics, and aeroacoustics of rotorcraft and biologically-inspired flying vehicles.
These models are used for studies involving immersive simulations that make use of Extended Reality (XR), human-machine interaction, synthesis of advanced flight control laws, and development of innovative pilot cueing methods.
Saetti is the recipient of the 2022 Office of Naval Research Young Investigator Program (ONR YIP) award. Additionally, he received the Barnes McCormick Memorial Scholarship, awarded by the Vertical Flight Foundation (VFF) for outstanding accomplishments as a doctoral candidate in the vertical flight field.
Prior to joining UMD, Saetti held appointments as an assistant professor at Auburn University, a postdoctoral fellow in the Daniel Guggenheim School of Aerospace Engineering at Georgia Tech, and as a Visiting Scholar at the U.S. Army Aviation Development Directorate at NASA Ames.
He holds a Ph.D. in Aerospace Engineering (with a minor in Computational Science), an M.Sc. in Aerospace Engineering, and an M.Sc. in Electrical Engineering from Pennsylvania State University. He received his B.Sc. in Aerospace Engineering from Politecnico di Milano, Italy.
Saetti is the director of the Extended Reality Flight Simulation and Control Laboratory, which merges the latest technologies in virtual and augmented reality (VR/AR) and full-body haptics with motion-based platforms to create immersive, extended-reality (XR) piloted flight simulations. The lab will be located in the newly built E.A. Fernandez IDEA Factory.
Published August 12, 2022