Aerospace Engineering Grad Student Wins NDSEG Fellowship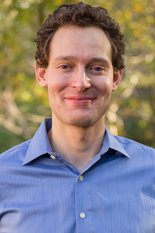 Department of Aerospace Engineering graduate student Lucas Pratt was selected for a National Defense Science & Engineering Graduate (NDSEG) Fellowship. The NDSEG Fellowship is part of the Department of Defense's (DoD) commitment to increasing the number and quality of our nation's scientists and engineers, and they awarded only 150 fellowships nationwide for 2017.
After growing up in rural New Jersey, Pratt earned his undergraduate degree in chemistry from Yale University, with a research focus on catalysts and organometallic chemistry. After graduation, he joined the Science Policy Fellowship program at the Institute for Defense Analyses' Science and Technology Policy Institute, where he focused on issues in the space sector.
These experiences in particular lead to his application to the University of Maryland's Aerospace Engineering graduate program where Pratt currently studies under Professor Christopher Cadou, investigating gas-turbine and solid oxide fuel cell hybrid propulsion and power systems for aircraft.
With the support of the NDSEG fellowship, he hopes to be able to extend his current research interests into space propulsion systems.
NDSEG Fellowships are highly competitive, portable awards granted to U.S. citizens and nationals who intend to pursue a doctoral degree in one of fifteen supported disciplines, including aerospace and aeronautical engineering.
The NDSEG confers high honors upon its recipients, and allows them to attend whichever U.S. institution they choose. NDSEG Fellowships last for three years and pay for full tuition and all mandatory fees along with a monthly stipend and medical insurance support.
The Department of Defense (DoD) has awarded nearly 3,400 NDSEG fellowships since the program began in 1989.
Published May 12, 2017