Weinstein Wins Atmospheric Flight Mechanics Paper Competition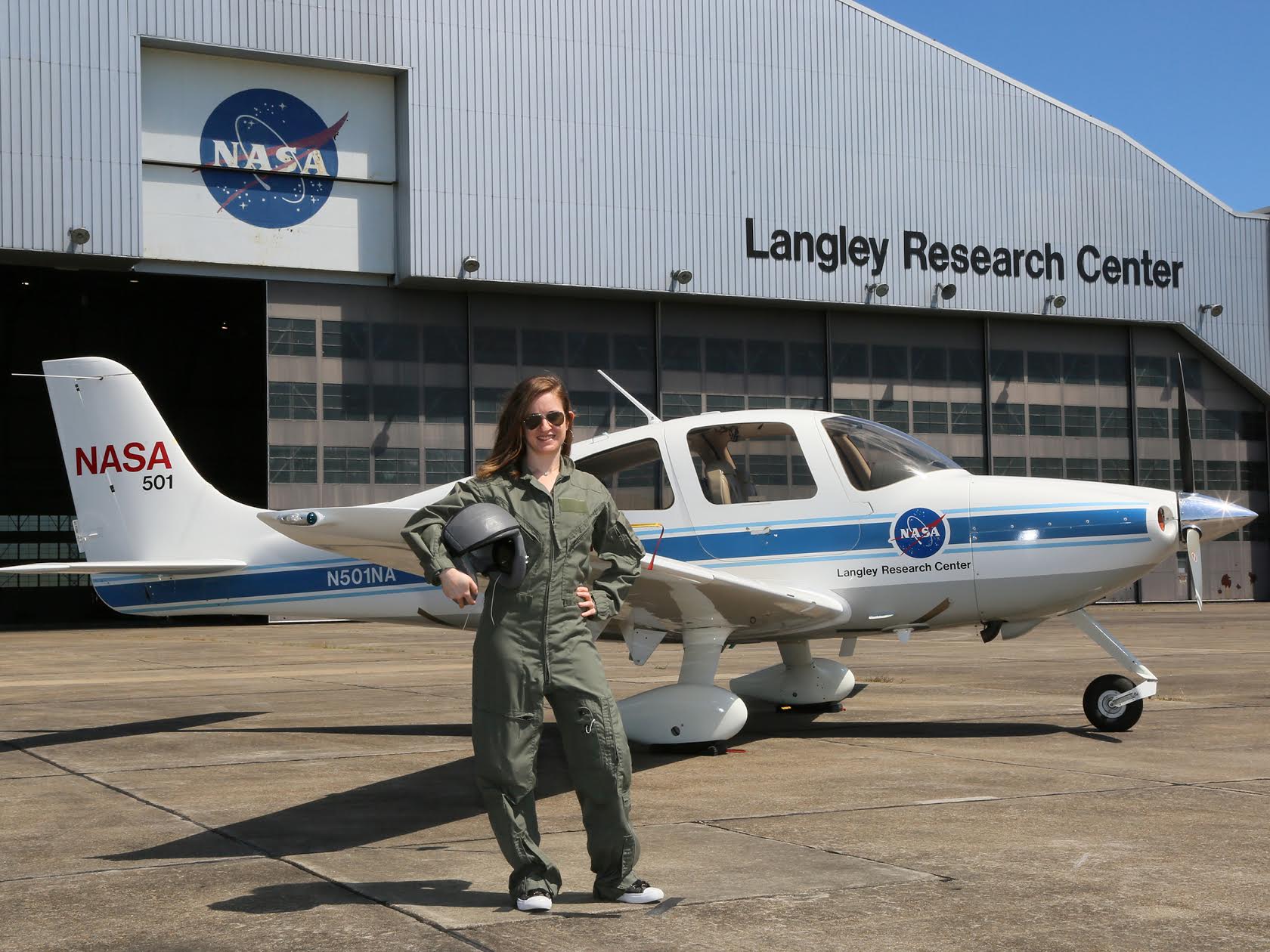 University of Maryland Ph.D. student and National Science Foundation fellow, Rose Weinstein was announced the winner of the Atmospheric Flight Mechanics paper competition at Scitech 2020.
Weinstein's paper, titled "Global Aerodynamic Modeling using Smoothed Partitioning with Localized Trees in Real Time," introduces the Smoothed Partitioning with Localized Trees in Real Time (SPLITR) method. SPLITR is part of NASA's Learn-to-Fly technology development initiative a program aimed at assessing the feasibility of real-time, self-learning flight vehicles..
According to Weinstein, the SPLITR approach uses both simulation and flight data to analyze the model's predicative capabilities in real time.
"The goal of this research is to develop a modeling approach that can be used in real time, onboard an aircraft and that is physically meaningful and easily interpretable."
Weinstein's work will be recognized at the next AIAA Award ceremony at Scitech 2021 and she plans to continue to research the benefits of the new modeling system.
The Atmospheric Flight Mechanics Committee solicits papers related to atmospheric flight mechanics across all disciplines. Papers are encouraged that discuss education in atmospheric flight mechanics, multidisciplinary efforts, and projects with international collaboration. Paper acceptance will be based on full draft manuscripts. Papers primarily authored by students are eligible for the Atmospheric Flight Mechanics Student Paper Competition.
Published January 28, 2020