UMD UAS Test Site Hosts Engineering Interns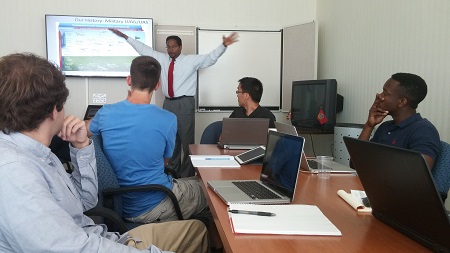 The University of Maryland Unmanned Aircraft Systems (UMD UAS) Test Site is hosting five A. James Clark School of Engineering interns this summer. The interns, all from the Department of Aerospace Engineering, will work out of the Test Site offices at the St. Mary's County airport terminal conducting quad rotor performance testing and research on counter UAS.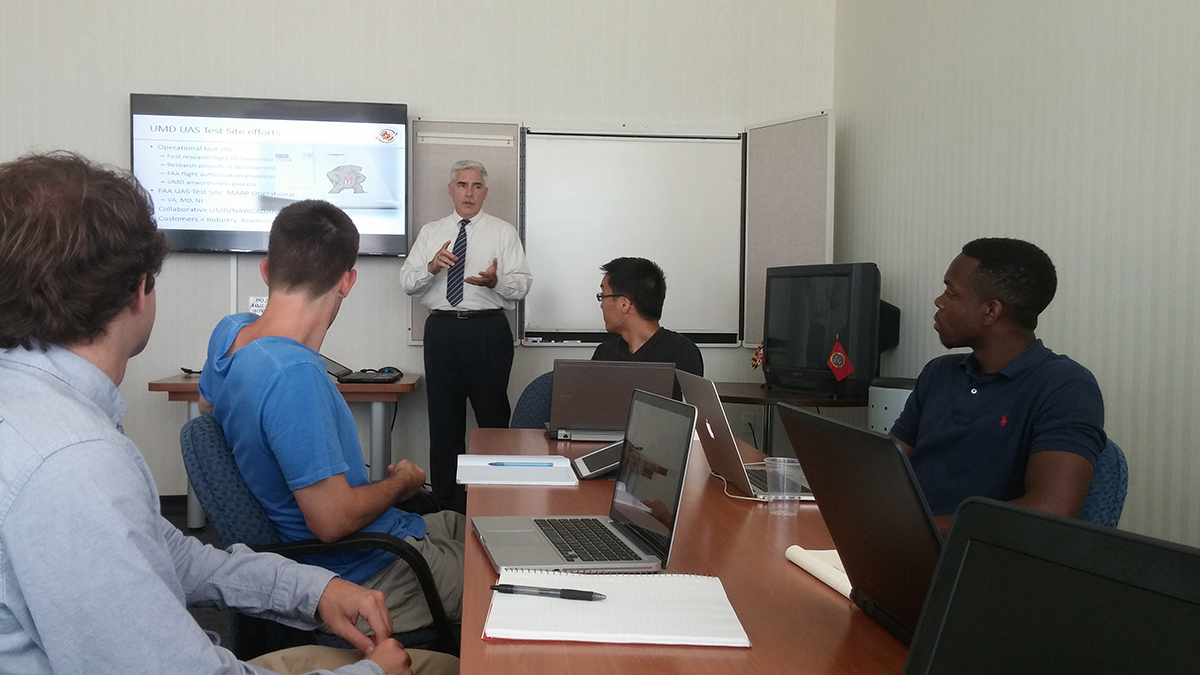 Matt Scassero, UMD UAS Test Site Director provides an overview of Test Site operations as well as an update on the current state of the industry, to include current FAA regulations.
Imraan Faruque, Assistant Research Scientist for the Department of Aerospace Engineering – the intern's faculty mentor – explains research assignments and sets expectations.
Published June 2, 2015