Sikorsky Colloquium Series Returns in September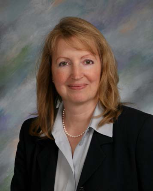 The next entry in the Sikorsky Colloquium series will be on September 24, 2012 at 5pm in 1110 Kim Lecture Hall.
This latest entry of the colloquium series will cover how the aerospace industry is addressing the demanding challenges of designing autonmous helicopters including requirements of sensing, control, human-machine interaction, and intelligence.
The talk will be given by Teresa Carleton, Sikorsky's Vice President of Mission Integration. In this role, Teresa is responsible for the design, development and integration of avionics and mission systems across the Sikorsky product line as well as definition and implementation of strategic product and process initiatives. Technology focus areas include flight management, vehicle management systems, mission management, armament, and cockpit display systems to include embedded software development as well as crew station design and simulation. The Vehicle Management Systems (VMS) encompasses flight controls, diagnostic systems and electrical power systems.
Teresa joined Sikorsky in February 2003 with 22 years of experience in the aviation industry. Prior to joining Sikorsky, Teresa was Chief Engineer of 737/757 Aircraft Systems for Boeing Commercial Airplane. Prior assignments included leadership roles on other commercial airplane and military weapon system programs.
Published August 9, 2012