Pattishall Family Establishes Scholarship to Support Women in Aerospace Engineering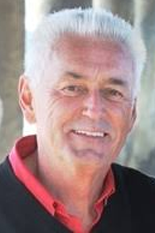 The Robert A. Pattishall Endowed Scholarship has been established by Marti Pattishall to honor her late husband and preserve his dedication to supporting women in engineering. The scholarship will support future women in engineering who are active in the Women in Aeronautics and Astronautics (WIAA) Program and who demonstrate a passion for excellence, superior motivation, and intellectual curiosity.
Robert A. Pattishall, Sr. was born and raised in Washington, D.C. and Maryland. He earned his bachelor's degree in aerospace engineering in 1969 from the University of Maryland A. James Clark School of Engineering, and went on to have a successful career in both the government and private industry.
During his career, Pattishall received recognition for his work and was the inaugural recipient of two prestigious government awards. In 1986, he received the United States of America, Central Intelligence Agency Engineer of the Year in recognition of his outstanding achievements in the development of collection systems of critical importance to the security interests of the United States.
In 1999, he received the National Reconnaissance Office's (NRO) Dr. Joseph V. Charyk Award for leading the development of revolutionary new capabilities fundamentally changing how NRO missions succeed, and by providing a path for achieving information superiority well into the next century. Pattishall was the founding father of NRO's Advance Systems and Technology Directorate and pioneered programs that shaped U.S. space posture well into the 21st century.
Throughout his career, he was passionate about both his education and others and encouraged women engineers through mentorship in the field and encouraging his own five granddaughters to pursue STEM courses in school.
It is the family's wish that through the creation of this scholarship, they will not only honor Pattishall's memory and life, but continue his legacy by providing educational resources to future women in aerospace engineering.
Support the Robert A. Pattishall Endowed Scholarship.
Published March 3, 2020