Monica Syal featured in NVIDIA's CUDA Spotlight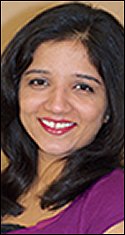 Monica Syal (MS '08, PhD '12) was recently featured in NVIDIA's Developer Spotlights. Monica currently works as an aerospace engineer at Advanced Rotorcraft Technology (ART). She is working on development of a real-time rotorcraft brownout simulation for flight simulator applications, in collaboration with the University of Maryland at College Park. The project is being funded by the Air Force Office of Scientific Research (AFOSR) under a Multidisciplinary University Research Initiative (MURI) grant.
"The brownout problem is one of great significance in rotorcraft flight operations, and it is critical to explore ways to mitigate this very serious problem," says Monica. She adds: "Our ultimate goal in this research project is to achieve real-time speedups and, to this end, we will now be implementing most of our code on multiple GPUs by using OpenMP, MPI and CUDA." Monica previously worked on brownout in her graduate research with Dr. Leishman. Read the full interview here.
Published February 14, 2013