Girguis Sedkey Receives Aerospace Distinguished Alumni Scholarship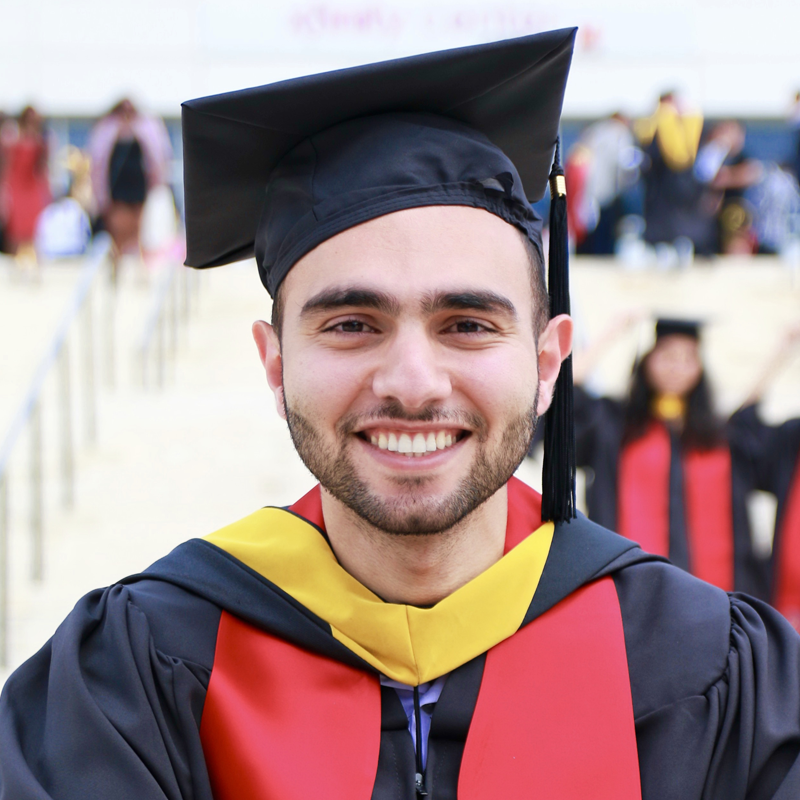 The Department of Aerospace Engineering awarded Girgius Sedkey the 2020 Aerospace Distinguished Alumni (ADA) Scholarship.
Sedky is a first-year Ph.D. student working with Associate Professor Anya Jones. His research work focuses on understanding and modeling the unsteady aerodynamics of wing-gust encounters, as well as developing closed-loop control strategies for gust mitigation. Results of this work seek to expand the flight envelope of micro-air vehicles and improve flight stability of conventional air vehicles during gusty and turbulent weather conditions.
He received his B.S. in mechanical engineering with a minor in aerospace engineering from Louisiana State University (LSU) before receiving his M.S. in aerospace engineering from the University of Maryland. He took a special interest in research during his two years working in LSU's combustion lab as an undergraduate where he focused on designing experimental devices and automating experiments. He also served as the aerodynamics lead on LSU's Hyperloop team.
After obtaining his Ph.D. degree, he wants to pursue a research career where he can focus on unraveling the physics of fluid flows vital for advancing areas of vehicle propulsion, flight and energy production.
Aerospace engineering alumnus Christopher T. Jones (Ph.D. '97) established the Academy of Distinguished Alumni (ADA) Endowed Scholarship in in December 2018 to provide merit-based scholarships for students in the department.
Published May 20, 2020