Fearless Ideas: An Exploratory Outlook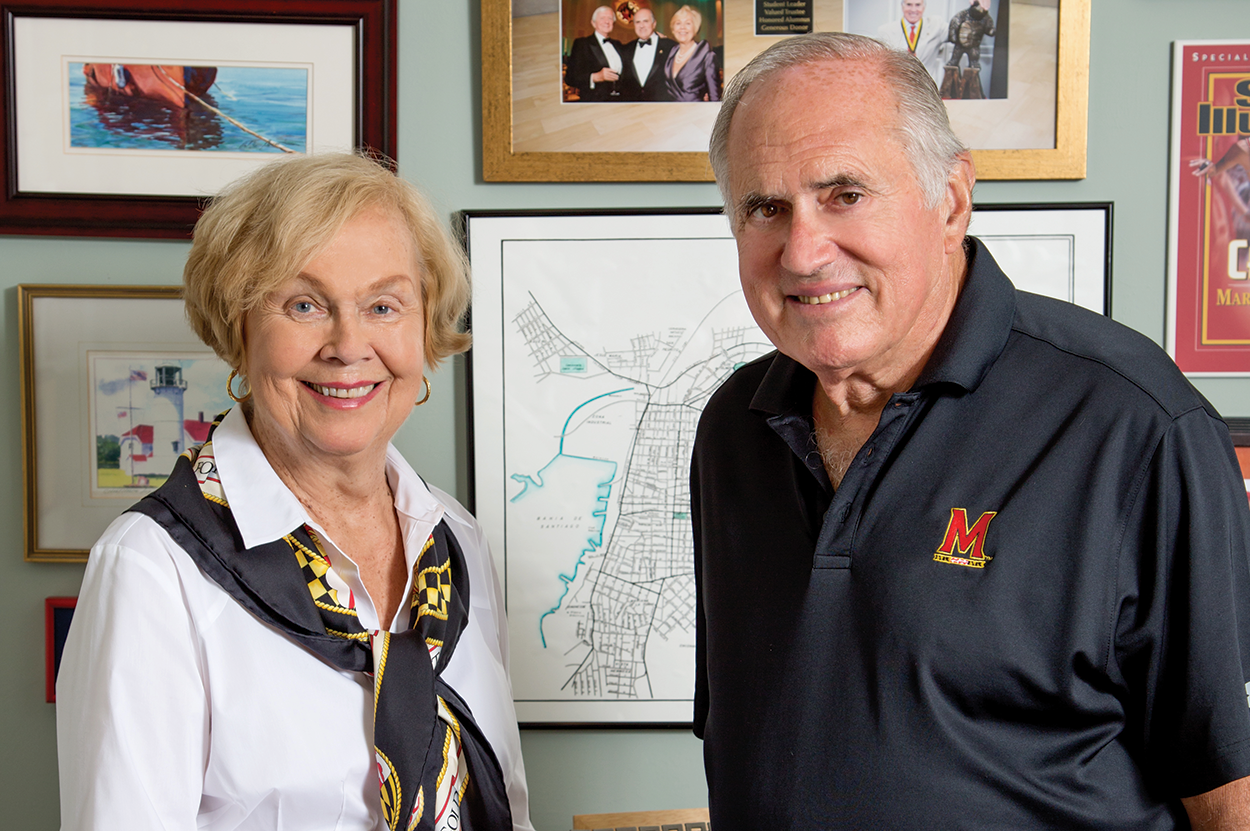 Pedro Wasmer ('62, civil engineering) credits the University of Maryland with allowing him the freedom to explore. "Engineering was a great vehicle for me," he says, "but I had other interests, too." In addition to his engineering coursework, Wasmer studied international relations, economics, and history. He was involved in campus politics and served as president for both his class and the student government association. After graduation, Wasmer practiced engineering for a few years before forging his path as an entrepreneur; he retired in 2007 as the CEO of Somerset Capital Group.
He has never forgotten his start at UMD. With a gift of $500,000 in 2007 to the A. James Clark School of Engineering to endow a named professorship, the proud alumnus and emeritus member of the Clark School Board of Visitors is inspiring today's engineers. "The engineering school is my roots," he says.
Wasmer's roots are flourishing in the work of Birthe Kjellerup, the inaugural Pedro E. Wasmer Professor in Engineering. An assistant professor in civil and environmental engineering and bioengineering, Kjellerup's research is in the area of biofilms. While bacteria sometimes get a bad rap, her lab's focus is on the good that bacteria can do, including degrading certain toxic compounds like polychlorinated biphenyls, which magnify up the food chain. "Mammals accumulate these toxins, which disrupt our hormone and reproductive systems and can cause cancer," she says. By growing and applying biofilms to contaminated water and soil, toxins can be broken down in place, in locations such as wetlands that could be destroyed if disturbed. This fall, Kjellerup's team is working in Beltsville, Maryland, adding their biofilm to a groundwater site to speed up the degradation of toxins. "We are helping nature enhance its own natural processes," she says.
The National Academy of Engineering's Grand Challenges, including access to clean water, demand innovative engineering leadership, like that of Kjellerup's. Endowed professorships answer this demand and are the best way to secure the most talented and productive faculty—by providing funds for their scholarly activities, such as conducting and presenting research, as well as the costs associated with recruiting the best graduate students. "Endowed positions allow us to retain rising-star faculty who can attract high-achieving graduate students to support groundbreaking research," says Darryll Pines, dean and Farvardin Professor of Engineering at the Clark School.
"The engineering school is my roots."
As a researcher and educator, Kjellerup's message to the next generation of engineers is to get results out of the lab and into the world. This takes collaboration. Her connections, on and off campus, are many—in microbiology, environmental science, engineering, public health, and sustainability. She works with a diverse group of students, from schoolage to graduate-level. Teaching and learning from engineers at all educational stages requires Kjellerup to remain as broad-minded and curious as her benefactor, Wasmer, was during his days on campus. It's a necessary outlook, she says, "to be able to understand the best and most innovative solutions that engineering can offer."
What's your Fearless Idea?
Visit fearlessideas.umd.edu to learn more about Fearless Ideas: The Campaign for Maryland.
Give: go.umd.edu/give-to-engr
Contact: Leslie Borak, Assistant Dean for External Relations
email: lborak@umd.edu
phone: 301-405-0317
Published December 3, 2018