AHS Recognizes Six UMD Faculty, Students and Alumni for Contributions to Rotorcraft Research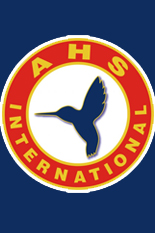 This spring, the American Helicopter Society International (AHS) has recognized six University of Maryland (UMD) faculty, students and alumni for their achievements in the area of rotorcraft research.
Three UMD students were selected for 2016 Vertical Flight Foundation (VFF) scholarships.
Andrew Dallas, Alfred and Elaine Gessow Scholarship
Brandon Draper, Hal Andrews Scholarship
Atif Salahudeen, Marat Tishchenko Scholarship
The VFF is the philanthropic arm of AHS, and VFF scholarships recognize some of the world's most talented engineering students interested in vertical flight. Many recipients have gone on to become leaders in the vertical flight technical community. Only 24 VFF Scholarships were given internationally this year.
Aerospace engineering Ph.D. student Elizabeth Ward was the United States Southeast Regional winner of an AHS' 2016 Robert L. Lichten Award for her paper "Investigation of RPM Driven Extension-Torsion Coupled Self-Twisting Blades." Ward is a Ph.D. student working with Dr. Inderjit Chopra. As a member of Team Gamera—the human-powered helicopter project—she performed research, supported test flights and mentored younger team members. In 2014, she led UMD's Student Design Team, winning first place in AHS' 30th Annual Student Design Competition's graduate division.
Ward is currently focusing on research to improve speed capabilities in rotorcraft as a means to improve flight time for emergency medical and trauma flights. In particular, she is evaluating advances in materials engineering—such as composite tailoring—that could lead to dramatic innovations in highly loaded aerospace structures, such as rotorcraft blades in high-speed flight.
The AHS established the Lichten Award to encourage AHS members who have not previously presented the results of their work at a technical meeting to do so through presentations at local and regional AHS meetings.
Igor Sikorsky Professor of Rotorcraft Olivier Bauchau was named an AHS Technical Fellow. AHS grants this recognition to Society members whose career-based accomplishments towards the goals and objectives of the vertical flight technical community constitute an outstanding technical achievement.
Bauchau's rotorcraft career has spanned more than thirty years of experience in both industry and academe. He is a widely recognized scholar in aeromechanics of rotorcraft, multibody and structural dynamics, composite structures and wind turbine systems.
Alumni Mobil Benedict (Ph.D. '10) received the 2016 François-Xavier Bagnoud Award. The award recognizes an individual society member under the age of 35 for their career-to-date outstanding contributions to vertical flight technology.
Benedict's career to date spans vertical flight research, first as a graduate student—studying under Distinguished Professor Inderjit Chopra—and research scientist at UMD, and now as an Assistant Professor at the Texas A&M University. He is one of the pioneers in micro air vehicle technology, viz., aeromechanics design, autonomous controls and micro-sensors/actuators, and his research has produced over 40 papers presented at leading conferences and 24 articles in key archival journals.
Published April 18, 2016