Aerospace Engineering Students Win at 2015 AIAA YPSE Conference
Three Aerospace Engineering students receive recognition at the 2015 American Institute of Aeronautics and Astronautics (AIAA) Young Professional, Student, and Education (YPSE) Region 1 Conference held November 13 at Johns Hopkins University's Applied Physics Laboratory.
Graduate Division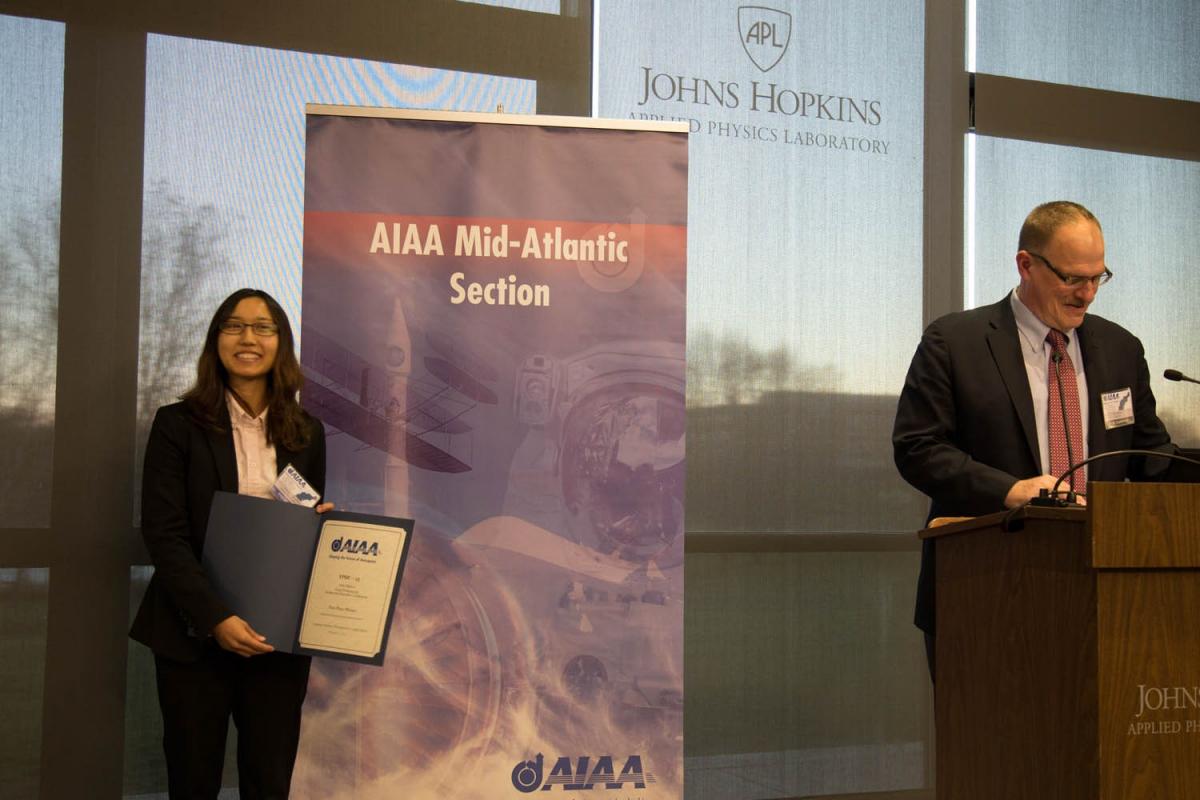 Elena Shrestha placed first in the graduate division with her paper titled, "Disturbance Rejection Capability of a Cycloidal-Rotor-Based Aircraft." Her faculty advisor is Distinguished University Professor Inderjit Chopra.
Jonathan Geerts placed second in the graduate with his paper, "Shock Train/Boundary Layer Interactions in Rectangular Scramjet Isolators." His faculty advisor is AssociateProfessor Kenneth Yu.
Undergraduate Division
Undergraduate Julia Downing received an Honorable Mention in the undergraduate category with her paper, "Identifying Deformation Mechanisms in Magnetostrictive Alloys for Improved Flow Sensor Design." Her faculty advisors were Professor Alison Flatau and Associate Research Scientist Dr. Suok-Min Na.
The AIAA YPSE conferences highlight the future of aerospace engineering from students and young professionals from kindergarten to age 35.
Published December 7, 2015