Aerospace Engineering Student Named ARCS Scholar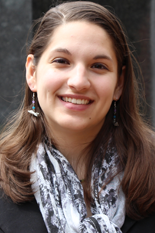 Aerospace engineering student Bernadette Cannon was selected to receive the Achievement Rewards for College Scientists Foundation (ARCS) 2014-2015 Wanda M. Austin Undergraduate Scholar.
Cannon is a junior currently working under the advisement of Associate Professor Raymond Sedwick. She is interested in the area of spacecraft propulsion and orbital debris and is studying how to deorbit space debris through laser ablation techniques that could create a desired trajectory. She aims to work in the spaceflight industry furthering technology, knowledge and exploration.
This Undergraduate Scholar award is a $5,000 scholarship, and is named in honor of Wanda M. Austin, the President and Chief Executive Officer of The Aerospace Corporation, a leading architect for the nation's national security space programs. She is internationally recognized for her work in satellite and payload system acquisition, systems engineering, and system simulation, and is committed to inspiring the next generation to study the STEM disciplines and to make science and engineering preferred career choices.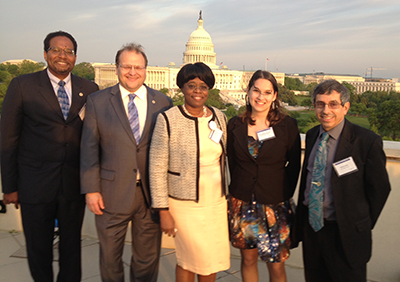 Cannon (pictured at left with Dean Darryll Pines, Department of Aerospace Eningeering Chair Norman Wereley, honoree Wanda M. Austin and Aerospace Engineering Professor and President of the American Institute of Aeronautics and Astronautics Mark Lewis) was awarded during ARCS May 7th Rooftop Reception to honor Austin held in Washington, D.C.
The ARCS Foundation advances science and technology in the United States by providing financial awards to academically outstanding U.S. citizens studying to complete degrees in science, engineering and medical research.
Published April 26, 2014