Aero Senior Wins Spirit Award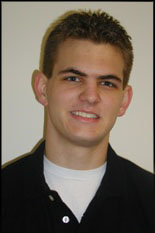 Aerospace engineering senior Tim Lee was presented with the university's Spirit of Maryland award during halftime of the Oct. 21 Homecoming football game.
The Spirit of Maryland Award is presented annually in lieu of a traditional Homecoming King or Queen honoree. The award is presented to a male and female member of the senior class who through their achievements has most exemplified the "spirit" of the University of Maryland. Criteria for the award include outstanding scholarship, leadership, campus involvement, community service, and communication skills.
Published October 26, 2006