Rosemary Davidson
Rosemary Davidson is a rising senior in the aerospace honors program and is on the space track. She is also the current president of the Women in Aeronautics and Astronautics (WIAA) organization and vice president of the Sigma Gamma Tau National Aerospace Engineering Honor Society. In previous years, Rosemary has worked at NASA Goddard Space Flight Center in the Mechanical Engineering, Attitude Control Systems Engineering, and Heliophysics Branches. This summer, she will be analyzing different guidance, navigation, and control algorithms and implementing the most effective of the methods for a CubeSat in Low-Earth Orbit.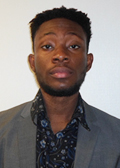 Ehiremen Ebewele
Ehirmen Ebewele is a rising senior in the aerospace engineering honors program.  He is a member of AIAA and serves as an Academic Excellence Committee member for Black Engineering Society UMD. Last summer, Ehiremen performed research on the aerodynamic performance of a micro air vehicle in forward flight in order to generate data that could be used in numerical analysis to assist with computational models used in optimizing quadrotor performance. This past spring semester, he participated in the 2017 AHS Annual Student Design Competition in a group of 4 students to design and build a quadrotor capable of delivering and acquiring small packages. The team came in 1st place in the competition. As a continuation of recent research work, this summer Ehriemen will be conducting research on achieving autonomous control of the MAV while performing package delivery and pickup, focusing on the incorporation of SnapDragon flight hardware on a quadrotor. 
Christopher Kennedy
Christopher Kenned is a rising senior and a student in the aerospace honors program. In addition to studying aerospace, he is completing a computer science minor and serves as the founding father of the UMD chapter of the Pi Kappa Phi social fraternity. Christopher's previous research experience includes a position at Centeye Inc. to aid in the development of a vision-based system that enables autonomous obstacle avoidance for micro air vehicles in GPS-denied environments. This summer, Christopher is working with Dr. Huan Xu on validation of a Hierarchical 3D path planning algorithm. This will be implemented in a multi-agent system in order to make use of cooperative sensing and localization in order to better traverse an environment.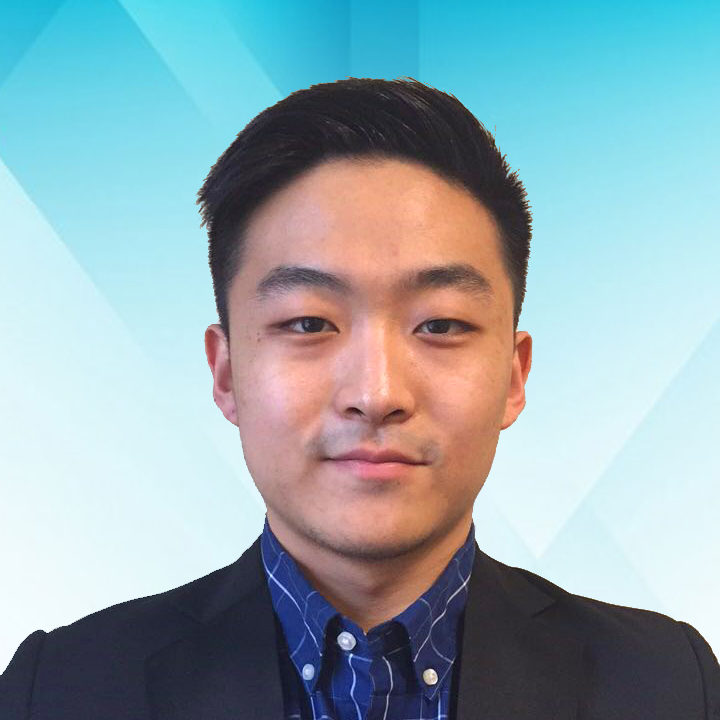 James Kim
James Kim is a rising junior in the aerospace engineering honors program, and a member of Theta Tau as well as AIAA. He will be spending the summer working with Dr. Laurence on developing a shock tunnel in the High-Speed Aerodynamics and Propulsion lab and analyzing flows over a Mars capsule model inside the tunnel. 
Nathan Schilling
Nathan is a rising senior and a member of AIAA as well as Sigma Gamma Tau, the aerospace engineering honors society. Outside of aerospace, Nathan is involved in UMD's Club Ballroom Dance as well as the Argentine Tango Social Club. He is also the host of Blues Branches radio show on WMUC 88.1 College Park. Nathan's previous research experience includes a systems engineering co-op at Sikorsky Aircraft where he assisted with the development of CH-53K aircraft. Nathan's research this summer will investigate how adding permanent magnets to an IEC type fusion reactor will improve electron confinement and fusion power in the core.
Cole Sousa
Cole is a rising senior in the aerospace honors program. He is also a member of the Design Build and Fly team for the 2017-2018 year, and a club officer of UMD Men's Ice Hockey Club. Cole's previous experience includes a co-op in the Materials and Process Engineering department for GE Aviation, as well as research with Dr. Anubhav Datta on solutions for high speed tilt-rotors. This summer, Cole will be working with Dr. Stuart Laurence to map and analyze the trajectories of free-flying objects interacting with a planar oblique shock in hypersonic airflow. The goal of his summer research is to be able to compare experimental and computational results. This body of research has implications for high speed fragmentation, such as meteoroid fragmentation, and explaining separation trajectories and velocities. 
Derek Thompson
Derek Thompson is a rising senior and an officer for UMD's Sailing Team as well as the Maryland Unmanned Aerial Systems Club. He will be working with Dr. Huan Xu this summer to research different methods of obstacle avoidance algorithms for fixed-wing unmanned aerial vehicles (UAVs).  
Jacob Zembower
Jacob Zembower is a rising senior and a member Sigma Gamma Tau, the aerospace engineering honors society. Jacob currently works at The David C. Driskell Center for the Study of the Visual Arts and Culture of African Americans and the African Diaspora on campus. Last summer, Jacob worked with Dr. Norman Wereley designing and testing a magnetorheological fluid-based universal gripper. He will continue conducting research with Dr. Wereley this summer to design and test a soft robotic gripper that will be constructed using flexible 3D printer filament and controlled using an electromagnet.