Arjun Agarwal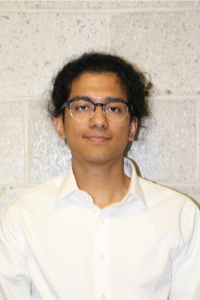 2018 AEROS Department Scholar
Arjun Agarwal is a rising junior Aerospace Engineering student. As a member of Gemstone Team OPTIC, he is working on a four-year research project improving underwater wireless communication networks using Visual Light Communication. Arjun started conducting research with Dr. Sedwick in the Space Power and Propulsion Laboratory (SPPL) during his freshman year. He assisted with the investigation of the use of heat picks for future icy-moon rover transportation. In addition to SPPL, he has also been involved in research focusing on X-ray pulsar navigation and guidance for spacecraft. He has also been briefly involved in Dr. Hu's laboratory for mass producing energetic materials. Arjun has presented his research at the 2018 AIAA Student Conference and at UMD's Undergraduate Research Day. This summer, Arjun will be doing his research with Dr. Sedwick at SPPL on electrodeless thrusters that include superconducting coils for electric propulsion.
Kevin Braga
2018 AEROS Department Scholar
Kevin Braga is a rising senior in the air track, and he is currently pursuing a minor in physics. Apart from his academic requirements, he also enjoys exploring topics in applied mathematics. As such, he was introduced to mathematical chaos in discrete-time dynamical systems through the math department's Directed Reading Program. Over the past three semesters, Kevin worked in Dr. Lathrop's Nonlinear Dynamics Lab as an undergraduate researcher. In the lab, he performed video-data analysis of superfluid helium across its transition temperature, and he investigated the possibility of establishing the Hall Effect in charged, granular flow. This summer, he will be organizing the petascale database and Matlab postprocessing codes at the CRoCCo lab and determining the different spatio-temporal correlations of turbulent boundary layers in the presence of energy transfer mechanisms between the thermal and kinetic fields under Dr. Pino Martin's supervision.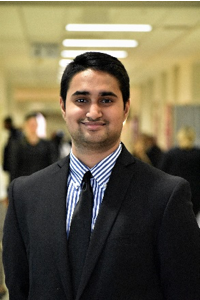 Nikhil Gupta
2018 AEROS Brin Scholar
Nikhil is a rising junior and serves as a member of Sigma Gamma Tau, the aerospace honors society, and a tutor for the department's Academic Match program. Nikhil's previous research/internship experience includes modeling spacecraft subsystems through MATLAB & Simulink at the Johns Hopkins Applied Physics Lab. He will be working with Dr. Huan Xu this summer on UAV swarm tactics in an urban setting. Heavy emphasis will be placed on coding algorithms, for all 25-50 agents to interact with each other, motion planning, and quadrotor dynamics.
Charles Hanner
2018 AEROS Brin Scholar
Charles is a rising junior in the Aerospace Engineering Department and a member of the Entrepreneurship and Innovation Honors College. Charles started conducting research at the Space Systems Laboratory and Neutral Buoyancy Research Facility during his freshman year under the supervision of Dr. Dave Akin. He has worked on projects such as SCOUT (a single person spacecraft), X-HAB (a habitat design and human factors assessment program), and RANGER (a satellite servicing robot). This summer, Charles will be working on SCAMP (Space Characterization and Assessment of Manipulator Performance), a project that will aid in the assessment of a manipulator's stability when an impeding force is applied in a microgravity environment, and investigate the ability to detect changes in mass within an end effector through a moving moment of inertia.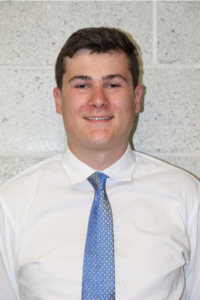 Zachary Hoover
2018 AEROS Brin Scholar
Zachary Hoover is a rising junior Aerospace student, he is interested in unmanned aerial vehicles (UAVs), and more specifically quadcopters. He is a member of the Delta Sigma Phi fraternity and helps out with the MAV team. This summer, he will be working with Dr. Michael Otte on a large group of about 300 kilobots. He hopes to program, test and troubleshoot them using C programming so they work together as a collective group. With this group functionality, he hopes to make the kilobots arrange themselves into different formations and collectively transport objects similarly to a colony of ants. Although these kilobots are not capable of much at their small size the way they work together as a group instead of individual counterparts is very helpful if they were to be scaled up.
Akshay Menon
2018 AEROS Brin Scholar
Akshay is a rising senior studying Aerospace Engineering in the Aeronautics track. He is currently a member of the UMD Hyperloop team working on Hydraulics, Pneumatics & Electromechanical actuation methods. Akshay's previous experience includes participation in the Balloon Payload Program where he built a payload that measured solar power during the 2017 solar eclipse. In the summer of 2017, Akshay assisted Dr. Ghada Bassioni at the Combustions Research Laboratory in preparing Nickel-Zinc-Aluminum as well as Zinc-Aluminum catalysts to observe their performance in oxygen extraction for combustion purposes. This summer, he will be working under Dr. Wereley to perform research on Extensile & Contractile Pneumatic Artificial Muscles (E-PAM/C-PAM) and soft robotics, more specifically on constructing ossicle structures for preferential bending of artificial muscles.
Ian Moss
2018 AEROS Sikorsky Scholar
Ian Moss is a rising junior studying Aerospace Engineering. He has completed the FIRE research stream for autonomous unmanned systems and currently works with the University's autonomous micro-air vehicle TerpCopter team. He has previously worked as an engineering intern for the Montgomery County Government Department of Transportation. This summer, he will be working under Dr. Paley to develop a Matlab GUI for drone control and then automate its control using ROS to further the team's efforts onto the following academic year.
Steven Neubauer
2018 AEROS Anderson Scholar
Steven Neubauer is a rising junior and member of Theta Tau on campus.  Steven's research this summer will be focused on the Naval Surface Warfare Center's (NSWC) new Extreme Power Internal Combustion (EPIC) engine.  He will be using the thermodynamic model of the engine to determine performance sensitivity to various design changes, and he will perform experiments on a prototype of the engine to measure pressures and airflow rates as a function of crank angle.  Steven will be working with Dr. Cadou this summer to use these measurements to validate and refine the EPIC engine model.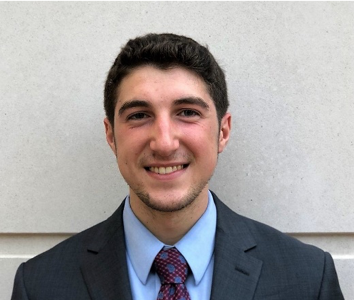 Nicolo Primerano
2018 AEROS Sikorsky Scholar
Nicolo Primerano is a rising junior in Sigma Gamma Tau, the aerospace engineering honors society, as well as a brother of the professional engineering fraternity, Theta Tau. For Theta Tau, he is a representative for the Professional Greek Council. In addition, he is a member of the QUEST Honors Program on campus. This summer, Nicolo will be working in the Rotorcraft Center with Dr. Bauknecht on a compound helicopter test rig. More specifically, he will be designing and developing the aft of the rig for use in the wind tunnel on campus. The aft section will have a propeller to drive the compound helicopter in forward flight at higher speeds when the main rotor will not be as effective. In designing this section, he will have to make both the propeller and the horizontal stabilizers able to adjust in the vertical direction to find the optimal location for them. Observations will be possible through the use of Particle Image Velocimetry and force measurements to find this optimal positioning for those parts. Nicolo's goal through this project is to gain hands-on research experience and apply the theory he learns in class to a real-life application.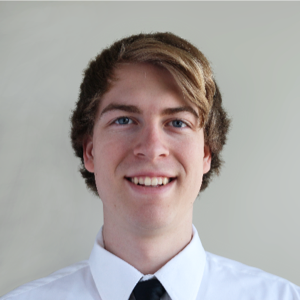 Nicholas Rehm
2018 AEROS Brin Scholar

Nicholas Rehm is a rising senior in aerospace engineering on the air track. He currently serves as the student advisor for RC Flying Terps, the first university-recognized club dedicated to building and flying radio controlled aircraft. He has also served as the structures and controls team leader on the Gamera-S solar powered helicopter project. Nicholas has competed in the American Helicopter Society MAV student challenge for the past two years and was awarded first place in 2017, and best design in 2018. Alongside this, he has also served as a pilot and undergraduate researcher at the Alfred Gessow Rotorcraft Center. This past summer, his work there included the design, fabrication, and testing of a cyclorotor MAV which was used in system identification and the implementation of a new control strategy. This summer, Nicholas will be working on stall avoidance and turbulence mitigation for fixed-wing MAVs. This will be achieved through a unique cyber-physical "smart wing" with flow sensing abilities to supplement existing control systems.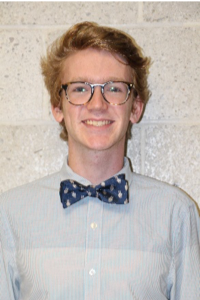 Brady Sack
2018 AEROS Department Scholar
Brady Sack is a rising junior in the aerospace honors program and plans to pursue the space track. In addition to aerospace, he is working towards a minor in physics. Throughout the past two semesters, he has worked as an undergraduate researcher and research diver at the Neutral Buoyancy Research Facility under the direction of Dr. Dave Akin. He is also involved with the Gemstone Honors Program as a member of Team Visor which aims to integrate augmented reality into existing spacesuit technologies. This summer he will work with Dr. Akin to design Biobot – a robotic life support rover intended to offload the weight of a spacesuit to allow for longer extravehicular activities. Outside of aerospace, Brady is the logistics director for Relay for Life, an on-campus fundraiser for the American Cancer Society.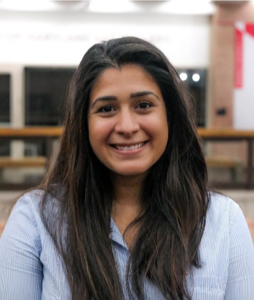 Sharon Shallom
2018 AEROS Brin Scholar
Sharon is a rising junior in the aerospace department and is an active member of AIAA, Society of Women Engineers, Alpha Phi Omega (Professional Service Fraternity), and Terps Against Hunger. Sharon has interned at Virginia Tech's Center for Space and Engineering as well as Epidemiology Unit at the NIH. This summer, she will organize a course with several obstructions that impede level flight and will use small quad-copter drones equipped with a collision avoidance system that combines a detect and avoid algorithm with a traffic tracking system to conduct multiple test runs each day until the system works flawlessly in any situation. She will record a wide array of telemetric data using a multitude of software systems and then analyze it to determine the necessary improvements that must be made to the system.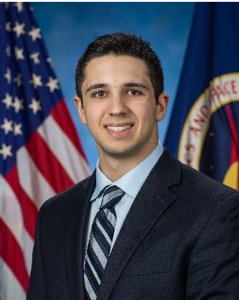 Ben Tanner
2018 AEROS Sikorsky Scholar
Ben is a rising junior from New York and a student in the aerospace engineering program. Ben just completed a semester interning at NASA's Johnson Space Center with the Engineering Structures branch in Houston, TX. Last summer, he conducted research with Dr. Wereley and Dr. Becnel involving mechanical testing of dual extrusion 3D printed specimens. Building off this research, Ben and his team partner won second prize in a dual extrusion Design Competition sponsored by Northrop Grumman. He also serves as the Community Service Chair for the Zeta Beta Tau fraternity. This summer, Ben will be working with Dr. Wereley to produce a 3-layered flexible composite skin structure that will have a Poisson's ratio equal to zero. The end result of this research will be the application of this morphing skin onto a flexible airfoil or soft robot prototype, which will demonstrate the composite skin's feasibility to be used in future technologies and designs.
Brandon Tsou
2018 AEROS Department Scholar
Brandon is a rising junior in the aerospace department. He is a member of the Chi Phi Fraternity and will be spending the summer working on a project involving Magnetorheological Fluids. He will be replacing magnetic particles with nonmagnetic ones in order to increase yield stress and other properties.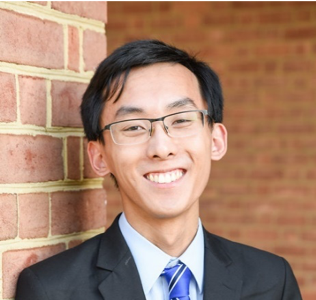 Tomohiro Yamaguchi
2018 AEROS Department Scholar
Tomohiro Yamaguchi is a rising junior in the aerospace honors program and a member of AIAA. He is also a member of the UMD Model Congress club and the President of the UMD Archery Club. For the past two years, he has worked with the UMD Balloon Payload Program (BPP) headed by Dr. Bowden. The BPP develops scientific and engineering payloads for high altitude balloon flights. This summer, he will be working on the Mobile Antenna Pointing System (MAPS), which is a stabilization and tracking system for a vehicle mounted antenna. The system will consist of a motorized gimbal mounted on the chase vehicle that will keep the antenna pointing at the balloon as it rises.
Jeffrey Zhu
2018 AEROS Department Scholar
Jeffrey Zhu is a rising junior in the aerospace engineering program. He is currently a member of UMD Loop, the university's Hyperloop Competition Team, and active member of the UMD's AIAA student chapter. Jeffrey's previous research experience includes designing and prototyping a parallel jaw mechanism for neutral buoyancy testing at the Neutral Buoyancy Research Facility. This summer, he will be conducting human factor testing on a series of evolving designs for Biobot, an autonomous life support robot. The goal of this research is to develop a guide for an umbilical cord that does not interfere with physical spacesuit movements.