---
Elizabeth Arhavbarien
Elizabeth Arhavbarien is a sophomore studying mechanical engineering. She is a member of the Phi Theta Kappa honors society and is heavily involved in Terps Racing Formula Team, where she works on the powertrain subsystem.
This summer, she worked with Dr. Jones in the Separated and Transient Aerodynamics Laboratory to research flow separation and the aerodynamic performance of 3D rotor blades in reverse flow. She will helped design helicopter blades with twists and blades that transition from one geometry to another. This body of research is paramount in the development of high-speed helicopters capable of serving as flying ambulances and carrying giant water containers to fight large fires.
---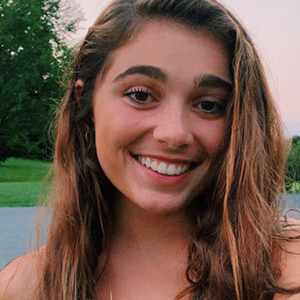 Catherine Catrambone
Catherine Catrambone is a rising junior in the Aerospace Engineering program, and is planning to embark on the air track. Catherine is minoring in Global Engineering Leadership, and is also a member of the Aerospace Engineering Honors Program. In her free time, Catherine enjoys running, swimming, and painting. She is also a member of the Alpha Kappa Psi Professional Business Fraternity, where she holds a position as the Director of Pledge Education. This summer, Catherine worked with Dr. Anubhav Datta as a part of his Mars helicopter research group. She focused on investigating the Martian atmosphere as well as building helicopter blades that will be tested and analyzed using computational fluid dynamics.
---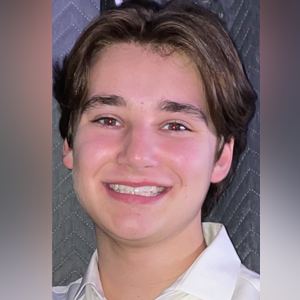 Nicholas Delafuente
Nicholas Delafuente is a rising junior studying Aerospace Engineering with an interest in the space track. This summer, he worked closely with Dr. Christoph Brehm to run simulations in computational fluid dynamics regarding wall modeled Reynolds-averaged Navier-Stokes. This research helped build skills with multiple coding languages as well as an understanding of higher-level applications of the supercomputing field. Nicholas is a member of Alpha Delta Phi fraternity and belongs to many clubs at UMD. When not researching, he enjoys cooking, playing sports, and traveling as much as he can.
---
Sanya Doda
Sanya Doda is a rising senior in Aerospace Honors Program pursuing space track. She has been a part of University of Maryland's Balloon Payload Program since the fall of 2019 and has been involved with different payloads such as MARS, a payload that can release the payload underneath it and LIVE which can stream video at a lower cost. Last summer she worked on a payload called WAUR which could extend and retract the payload line in flight. This summer she continued to work with Dr. Bowden's Balloon Payload Program to develop a payload that can directly communicate with the ground.
---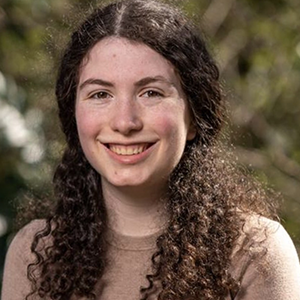 Adina Fleisher
Adina Fleisher is a rising junior planning to pursue the air track. She is a member of University Honors as well as the Aerospace Honors program. This summer, Adina worked in the Separated and Transient Aerodynamics Laboratory under Dr. Anya Jones. Her research focused on the reverse flow region present in high-speed helicopters. By testing multiple airfoils that she helped design and 3-D print, Adina analyzed what airfoil shapes are most effective in the reverse flow region, as well as which shapes are most effective overall. This research could improve helicopter performance in difficult conditions, allowing for helicopters to hover in fast and unsteady winds.
---
Andrew Giorgi
Andrew Giorgi is a rising senior studying aerospace engineering and pursuing the air track. This summer, Andrew will be working with Dr. Paley's "ReZoom" team, with the goal of creating an autonomous scooter that can park and move on its own without a rider. Andrew worked in the Collective Dynamics and Control Laboratory on the hardware team during the program. Specifically, he is working to make a two wheeled scooter able balance by itself without a rider and move from one location to another using motor controllers.
---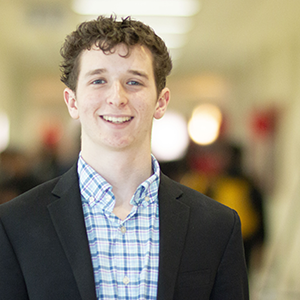 Bradley Harris
Bradley Harris is a rising senior pursuing the air track. This summer, he worked under Dr. Christopher Cadou designing a testing apparatus for solid oxide fuel cells as part of the REEACH project. The goal of the research is to figure out how to put the fuel cells into a gas turbine to create extremely efficient fuel to energy conversion for hybrid-electric aircraft. He's in the University Honors program in the Honors College along with being a Presidential Merit Scholarship recipient. Outside of his work and studies, he enjoys sports, guitar, books, and long walks on the beach.
---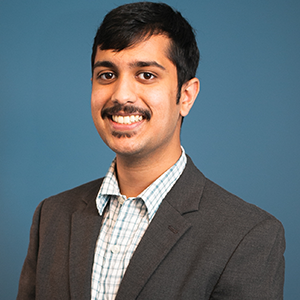 Rahul Jain
Rahul Jain is a rising senior majoring in aerospace engineering and minoring in Astronomy. He is an alum of University Honors and the Writers' House creative writing program. His research is with the Planetary Surfaces and Spacecraft Laboratory under Dr. Christine Hartzell, where he is simulating the evolution of asteroid bodies. This summer, he also interned at the Emerging Technologies Institute, a new department of the NDIA focused on modernizing the U.S. government's national security. Rahul is the creative director of UMD's all-improvised performance group, Erasable Inc. He is also a contributing member of various diversity initiatives on campus. Rahul would love to do more stand-up next semester, but he also enjoys sitting down.
---
Miles Jones
Miles Jones is a rising junior in the aerospace engineering program and a student in the Advanced Cybersecurity Experience for Students (ACES) Honors Program. In his freshman year, he worked for Dr. Andrew Becnel for his ENAE100 project to build a portable wind tunnel for testing and demonstrations. This summer he worked with Dr. Michael Otte in the Motion and Teaming Lab to analyze interactions between kilobot swarm behaviors. It focuses on how swarm behaviors may affect one another when operating in the same environment and how performance changes with swarms of varying proportions. Miles is also an alto saxophone in the Mighty Sound of Maryland Marching Band at UMD.
---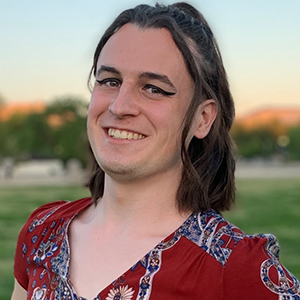 Colby Merrill
Colby Merrill is a rising senior and is pursuing the space track in aerospace engineering as well as a minor in LGBTQ+ studies. Last summer, Colby served as an intern at Axcelis Technologies where they created and implemented a novel efficiency-tracking model with the goal of increasing productivity. Last semester, Colby worked under Dr. Christine Hartzell in the Planetary Surfaces and Spacecraft Lab. Their research is focused on remediating the effects of regolith while astronauts are on lunar missions. This summer, the AEROS program allowed them to continue with this research. Colby is also a member of the University of Maryland chapter of the American Institute of Aeronautics and Astronautics and the National Society of Collegiate Scholars.
---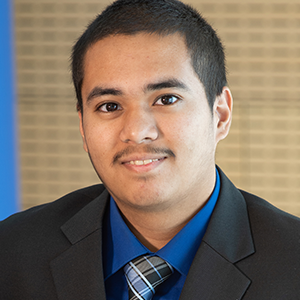 Jwoyal Ranjit
Jwoyal Ranjit is a rising junior Aerospace Engineering major with a minor in Spanish Language. He is a member of Cohort 2 of the A. James Clark Scholars Program as well as the NAE Grand Challenges Scholars Program. Jwoyal works with Dr. Jarred A. Young in the Space Power & Propulsion Laboratory investigating the erosion effects of ion thruster plume impingement on anti-reflective solar cell coatings.
Outside of academics, Jwoyal works on a payload investigating triboelectric charging of regolith for the SEDS@UMD CubeSat Team, and also enjoys playing saxophone in the University Band.
---
Andrew Sahm
Andrew Sahm is a rising senior pursuing the space track. This summer, Andrew researched vortex phase matching of bio-inspired robotic fish with Dr. Derek Paley. When he is not working on his own personal robotic projects, you can find him hiking, climbing, and kayaking.
---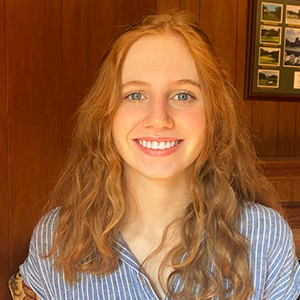 Gabrielle Schumacher
Gabrielle Schumacher is a rising sophomore studying aerospace engineering at the University of Maryland. This summer Gabrielle worked with Dr. Norman Wereley's team in researching the development of advanced energy absorbent synthetic foams. The research is intended to create "crashworthy" foam which could be used for protective purposes such as armor. Gabrielle's main focus this summer has been to help produce and test different types of samples to determine their effectiveness when crushed.
---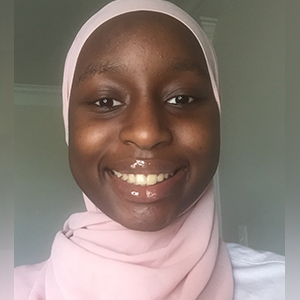 Dior Seck
Dior Seck is a rising sophomore majoring in Electrical Engineering and hoping to minor in Computer Science. She worked with Dr. Paley and Lena Dabney on the RoboRaven project. During her freshman year she was in the Mock Trial Program as an attorney and a witness. She received a best witness award during the Mock Trial Terp Cup. She plans on joining more clubs, like the Robotics club and other engineering clubs. Dior is also a member of the International Studies division of the College Park Scholars Program. In her free time, Dior manages her baking business, which she started during quarantine. She also loves biking, reading, and listening to true crime podcasts.
---
Matthew Stasiukevicius
Matthew Stasiukevicius is a rising senior on the aerospace engineering space track and a part of the aerospace honors program. He worked with Dr. Raymond Sedwick in the Space Power and Propulsion Lab on the Direct-Drive Centrifugal Confinement Fusion Propulsion project. This summer, Matthew is modelling electromagnetic field geometries and analyzing the effects of plasma in the system using Comsol Multiphysics software.
---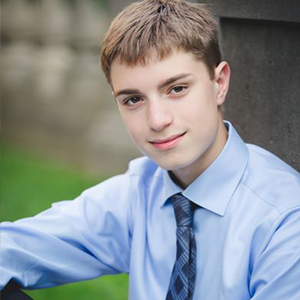 Logan Swaisgood
Logan Swaisgood is a rising senior studying Aerospace Engineering in the Aerospace Honors program. He currently works with Dr. Anubhav Datta in the Alfred Gessow Rotorcraft Center on Mars Helicopter Performance and Optimization. In a continuation of his Honors Research Project, he is studying the aerodynamic characteristics of rotorcraft blades in a vacuum chamber and using the data gathered to design a Mars Helicopter that can carry out a multitude of science missions. He is a member of the Gemstone Honors College and works with team Autocycle to construct and test a self-stabilizing, self-driving bicycle. Logan is also a member of UMD Loop and has assisted with the design and construction of the powertrain system for a Hyperloop racing pod and the excavation cutterhead of a tunnel-boring machine for the Not A Boring Competition.
---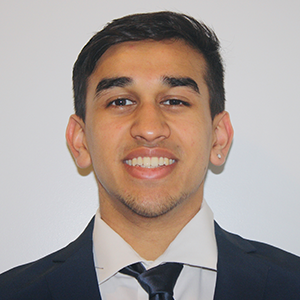 Ayush Varaiya
Ayush Varaiya is a rising Aerospace Engineering junior on the air track with a minor in Robotics and autonomous Systems (RAS). He is a member of the AIAA community and a ClarkLEADER to help assist new students in the engineering school. He also worked with a couple of classmates on a research project in Terps in Space where he tested different fluids mixed with bacteria and tested to see how differently the bacteria grew in space compared to Earth. As an AEROS Scholar, in the summer of 2021, he worked with Dr. Normal Wereley and several graduate students in the Maryland Robotics Center. His research focused on the study of a robotic pipeworm and helped further develop a system to take into space to investigate deeper into the core of planets. Ayush worked with other researchers on the efficiency of the robot and helped develop technologies for burrowing mobility.
---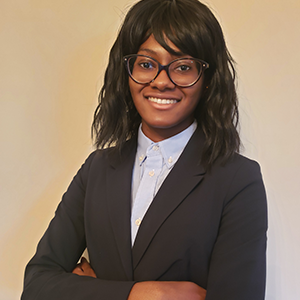 Alexis (Soumiya) D. Williams
Alexis (Soumiya) D. Williams is a rising senior studying aerospace engineering. She is the current President of the Out in STEM (OSTEM) chapter at UMD and is a member of the Women in Engineering (WIE) advisory board at UMD. For half of her freshman year and her entire sophomore year, she conducted research under Dr. Flatau on improving the effectiveness of a magneto-elastic torque sensor. Last summer, her research under Dr. Flatau focused on creating COMSOL models to determine some of the material properties of PLA doped with iron particles which will be used to detect strain. When she is not conducting research or studying for exams, she enjoys writing science fiction. This summer, her research under Dr. Flatau will build on last summer's research by designing a 3-D printable strain sensor based on the composite modeled last summer.