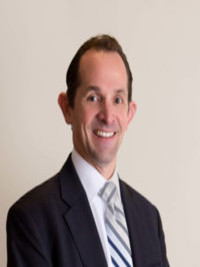 Mr. Kenneth Baird
(M.S. '94) Vice President of Weapons Systems, Millennium Engineering and Integration Comapny
Mr. Baird is the Vice President for Corporate Operations at Millennium Engineering and Integration, a high-end aerospace engineering services and solutions company serving NASA, NOAA, the Department of Defense, and the Intelligence community.
In his role, Mr. Baird is responsible for integrating the company's strategic plan, corporate budget, quality management program, business growth, organizational conflict of interest, and vital corporate functions such as IT, facilities, and security.
In his tenure at Millennium, Mr. Baird was instrumental in leading the growth of the company from 7 employees to approximately 1,000 employees today. Mr. Baird holds a Master's Degree in Aerospace Engineering from the University of Maryland College Park and a Bachelor's Degree in Aeronautical and Astronautical Engineering from Purdue University. He has over 20 years working with NASA, Navy, Missile Defense Agency, and the Intelligence Community in the areas of systems engineering, test and evaluation, integration and testing, and modeling and simulation.